Detroit
Are you interested in joining leaders in Detroit who love God deeply, work for justice, and humbly serve their communities?
Cohort Detroit is a formative ministry experience that gives you the opportunity to learn, serve, and lead in an area that interests you, all while growing relationships with an intentional community of young adults. Follow our Instagram and Facebook pages for a window into our community's life and learning.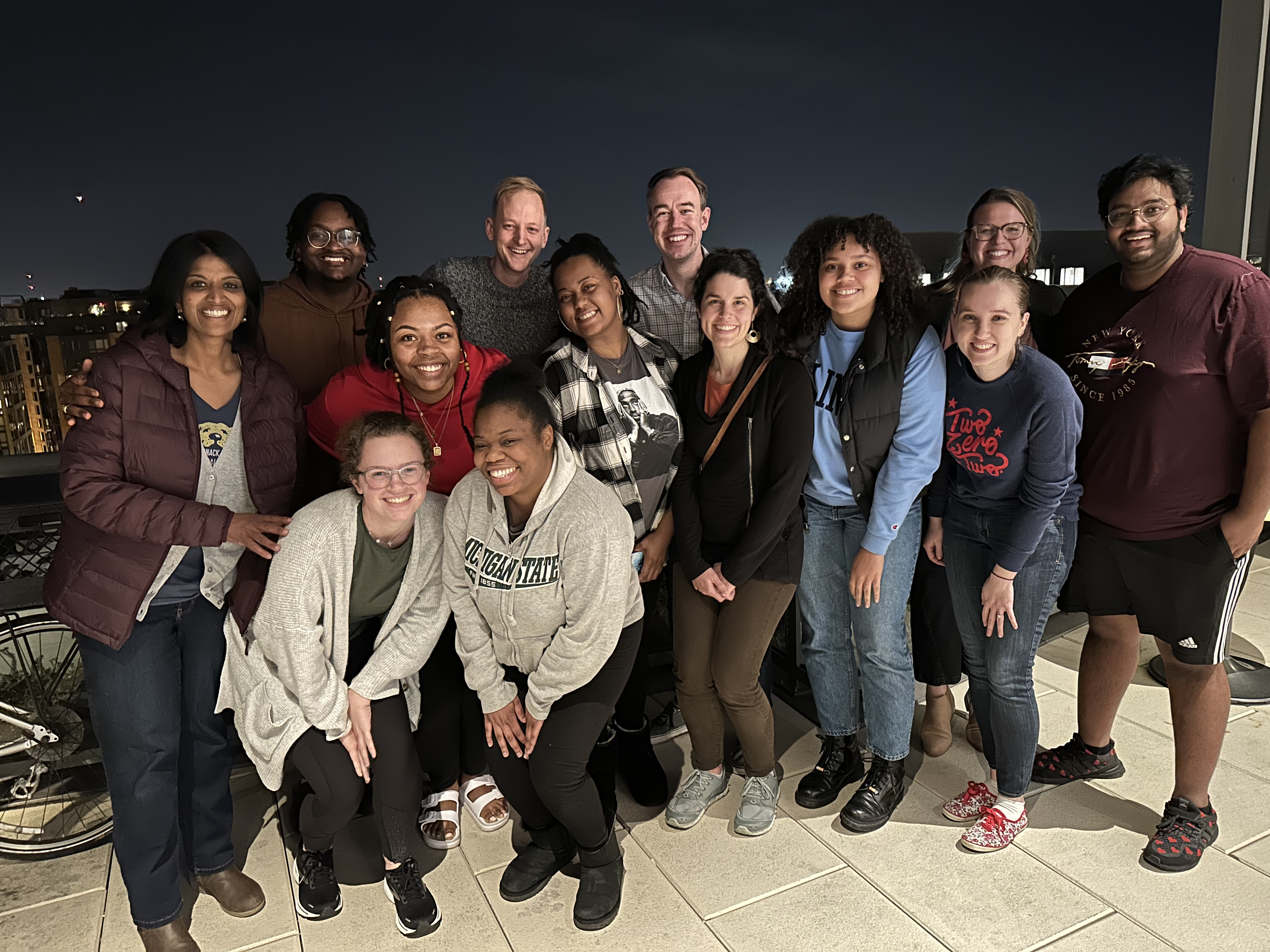 Your Location
Detroit is a storied city, once a final stop on the underground railroad and now home to migrants from all over the world. See how God is working alongside Detroiters who embody perseverance, embrace diversity, and spread Christ's love and justice across the city we love.
What You'll Learn
Gather weekly for spiritual formation and conversations on justice, incarnational theology, and missional living. Our monthly themes range from embracing prophetic lament to finding resurrection hope in challenging spaces.
Travel locally and regionally for learning intensives and practice rest during our spiritual retreat in Northern Michigan.  
Grow relationships with a diverse cohort of young adults, learning how your daily work and service fits with Christ's call to be servants and ambassadors at the margins.
Transform through new spiritual habits, retreats, and mentoring calls on personal vocation, goal setting, and vocational discernment.
How You'll Serve
Depending on your skills, education, and interests, we will help you choose a local organization to partner with. Here are some of the opportunities available to you: 
Hesed Brightmoor is an exciting placement for applicants looking for a fully immersive, non-traditional ministry setting. Hesed Brightmoor is an innovative ministry house which impacts disinvested areas of Detroit. Its ministries include discipleship training and Bible studies, food and clothing assistance for neighbors, community development initiatives, justice advocacy, and a screen printing operation. A house supervisor provides daily support to community members.
Hesed Morningside is a newly renovated ministry house ready for a Cohort Detroit participant to move in and work alongside our current house supervisor to support an after-school program, plan neighborhood block parties, meet day-to-day needs of community members, mentor local teens and children, and create a safe and welcoming environment.
MACC Development exists to seek the holistic revitalization of Detroit's 48214 zip code, block by block, neighbor by neighbor.  It was founded by the Mack Avenue Community Church to be the hands and feet of the church.  MACC leads youth sports programs, provides equity in housing services, literacy training, and legal services for Detroit residents. 
Interested in justice work, bilingual ministry, and the progressive edge of the Christian tradition? Grace in Action is a church, non-profit, and hub of community programming, advocacy, and deep relationship-building at the center of Detroit's Spanish-speaking community. Grace in Action presents an array of opportunity for service and learning: after-school programs, coding courses, internet-access initiatives, music lessons, grant-writing, marketing, and 2020 census preparation.
If you have an interest in the fields of health and wellness, chaplaincy, or street outreach, CCC can provide hands-on experience and top-notch job training. CCC is a faith-based charitable non-profit Community Health Center, serving the people of Metro Detroit, that seeks out, heals, and strengthens over 20,000 people every year through services like medical, dental, OB-care, behavioral health, and vision. As a Federally Qualified Health Center (FQHC), they offer integrated medical, dental, and behavioral health care to everyone.
CDC is a highly respected Christian community development organization in Detroit. CDC focuses on education, employment, and economic development for Detroiters of all ages. They host employment readiness programs, courses for aspiring entrepreneurs, a wide range of educational programs for students ages K-18, and CDC holds extensive opportunities involving their food and housing justice work in Central Detroit. 
Your Cohort Community
The Cohort community forms the core of the experience: join young adults from various neighborhoods, ethnicities, and language backgrounds who are also serving and learning in Detroit. Together you will wrestle with challenging questions, witness how Christ is present across Detroit neighborhoods, and be transformed together through weekly gatherings, learning intensives, and retreats.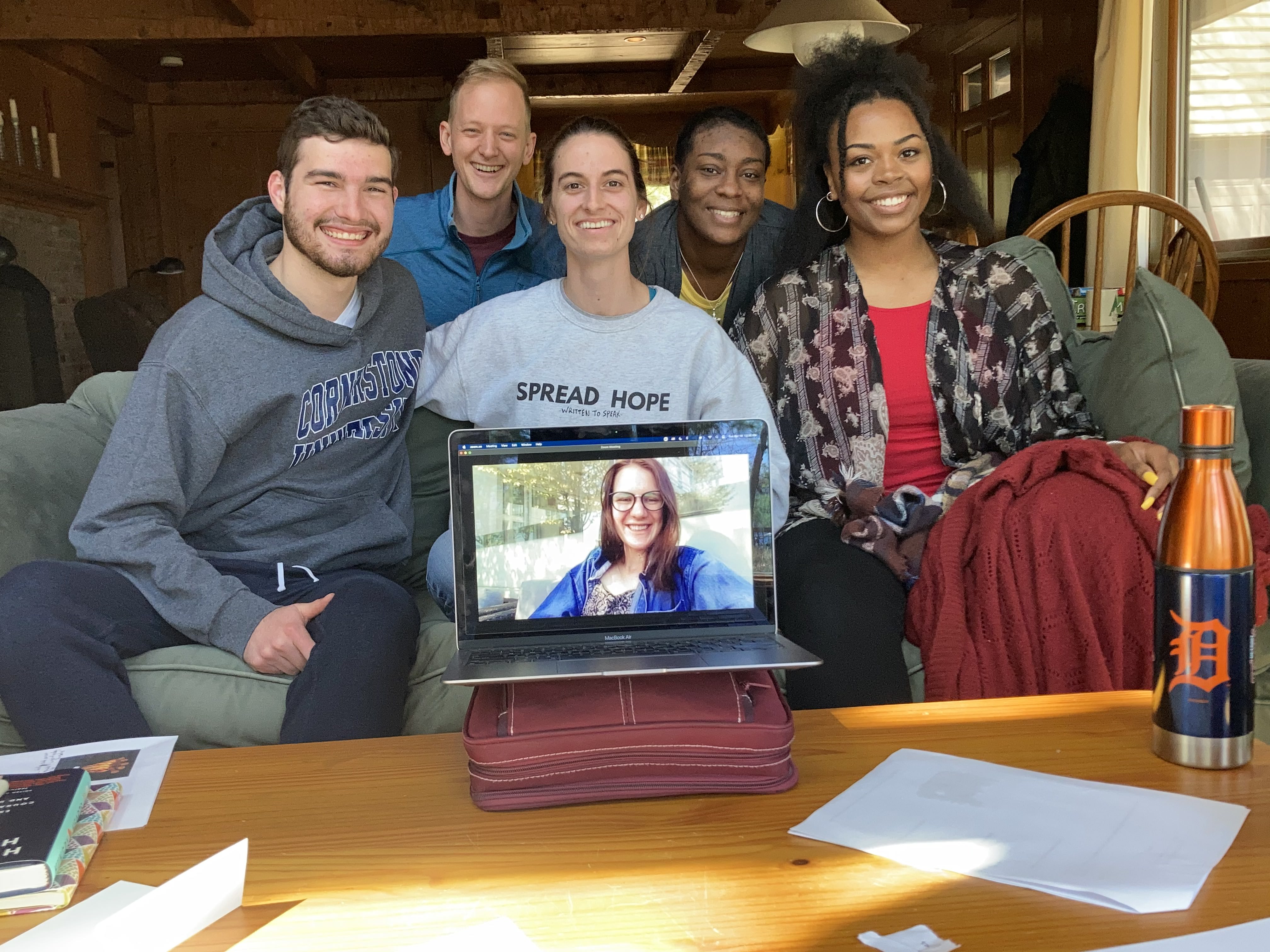 Your Average Week 
Though there's rarely an average week, we welcome you into these rhythms:
25-30 hours per week of formative service at your local placement
5-10 hours per week in spiritual formation, mentoring check-ins, learning intensives, and guided conversations 
Traveling locally or regionally once a month for learning intensives 
Time for building relationships with colleagues, cohort participants, and neighbors in your community, attending a local worshipping community, and exploring Detroit's riverfront, stadiums, or taco trucks.
Questions?
When do we begin? Cohort Detroit begins in September 2023 and concludes in June 2024. Applications are accepted on a rolling basis.

Is this a full-time commitment? Yes! Resonate will support you as you prepare for your year in Detroit: finding a placement that meets your goals, supporting you as you fundraise, and coordinating your travel, transportation, and insurance

How much do I need to fundraise? $8,000 USD ($10,000 CAD). We support you as you meet this goal, and you will learn valuable support-raising skills throughout the process.

Who is eligible? Christ followers ages 21-29 committed to serving alongside marginalized communities and learning from local leaders

Can I join if I'm already working in Detroit? If you already serve at a non-profit in Detroit but are interested in Cohort, we still have a place for you: local.cohortdetroit.org 

What about my student loans and other expenses? We've got you covered. Your acceptance into the program and your fundraising contribution ensures that your housing, food, travel, and personal costs are covered through a monthly expense stipend. And we'll help you defer student loans, if needed.

Where do I learn more? Check out our opportunities above to get an idea of where you might be interested in serving.