The Promise of Easter
The promise of Easter goes beyond the forgiveness of sins—the awesome power of this day shows God's plan to renew all things! Jesus is calling his followers into a life of working for God's kingdom. Resonate Global Mission is privileged to join you on this journey, wherever God is calling you. Around the corner or around the world, we rejoice at the promise of Easter: we will see Jesus there!
The Promise of Pentecost
What is the promise of Pentecost? That you will receive the gift of the Holy Spirit. That same promise is for us today - but not just for us, for everyone. The disciples' sermon being heard in every tongue is a lesson of the Holy Spirit's power and plan for mission. Resonate Global Mission is privileged to go with you on this mission. Whether your path leads you through your own neighborhood or to "those who are far off."
Resources
to order

Easter
Pentecost
Order resources for your church at this link
To order by phone, please call:
800-333-8300
We at Resonate Global Mission hope and pray that these materials will prove to be helpful as your congregation celebrates Easter and Pentecost this year.
Children's Bulletins
Click the image to download a free children's bulletin for your Easter and Pentecost service!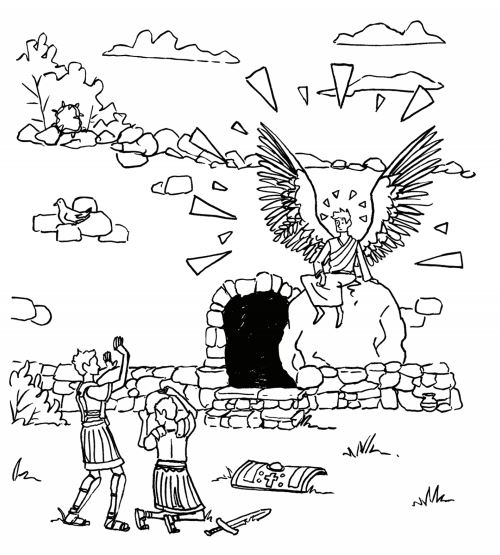 Resonate Videos
Videos are a great way to share how your congregation has an impact around the world. Please consider showing a video during an offering, posting it to your Facebook page, or sending it in an email to your members!
A Church Like Us
"I think this city needs a church like us," said pastor Karlos Palacios. Here's a glimpse of how this Resonate church plant is empowering leaders, meeting needs in the community, and glorifying the name of Jesus Christ.
This is the Start
LCC International University in Lithuania provides a Christian education for students from 38 countries around the world, but many of them—if not most of them—aren't Christians. "Because of LCC and because of people in LCC, I met Jesus," said Evelina. "I met God, and now I'm a completely different person."
A Changed Place
It is difficult to plant a church in Maasai land—worship attendance at Maasai churches can dry up when the water does. One church decided to change that.
Your Church Answers the Great Commission Through Resonate
What is Resonate? How does your church partner? This encouraging video shows the places your church is at work through this agency:
Contact
For Resonate resources call Faith Alive at 800.333.8300 or visit Faith Alive on the web.