Cohort is launching in Detroit, Michigan.
A Resonate Global Mission experience for young adults to serve in a local grassroots ministry, live in community, and engage in deep spiritual formation, Cohort is already equipping young adults in Central America and the Middle East. Detroit is Cohort's third location.
A Diverse City
"Detroit is an incredibly diverse city with a very unique and complex story," said Nathan Groenewold, leader of Cohort Detroit. "You have this diverse patchwork of traditions and religions and denominations and faith expressions, but it's also incredibly segmented by race."
Perhaps best known as a hub for the automotive industry, Detroit, Groenewold notes, has been a place where innovative minds have cultivated strong communities and thriving businesses. It's also been plagued by decades of corruption, segregation, and racialized fear.
"A disparity in wealth looms," said Groenewold. One bedroom condos in a wealthy neighborhood sell for $350,000 while houses in neighborhoods afflicted by poverty aren't guaranteed running water.
Detroit is an important city for conversations about faith and justice, which are central topics of discussion in Cohort. Cohort is designed to give young adults a greater perspective of where and how God is working in a local context while giving them an opportunity to explore God's call for their own lives.
Laying the Foundation for Lifelong Ministry
Cohort Detroit partners with Ann Arbor CRC and local Detroit organizations. Young adults will have opportunities to serve in areas such as community development, discipleship, healthcare, and even coding.
The service experience will be paired with readings, site visits, and thoughtful discussions about faith and how faith can influence one's work in the world. Young adults join Cohort for six months to a year, but the experience lays a foundation for lifelong ministry.
"We want this to be built in a life of prayer, reflection, and daily meditation," said Groenewold.
Like Cohort in Central America and the Middle East, Cohort Detroit pairs young adults who are coming to serve from outside of the city with young adults who live in the city. That partnership is key, said Groenewold.
"I think the beautiful idea behind Cohort is that it really elevates learning from local voices, local theologies, and local Christian faith expression," he said.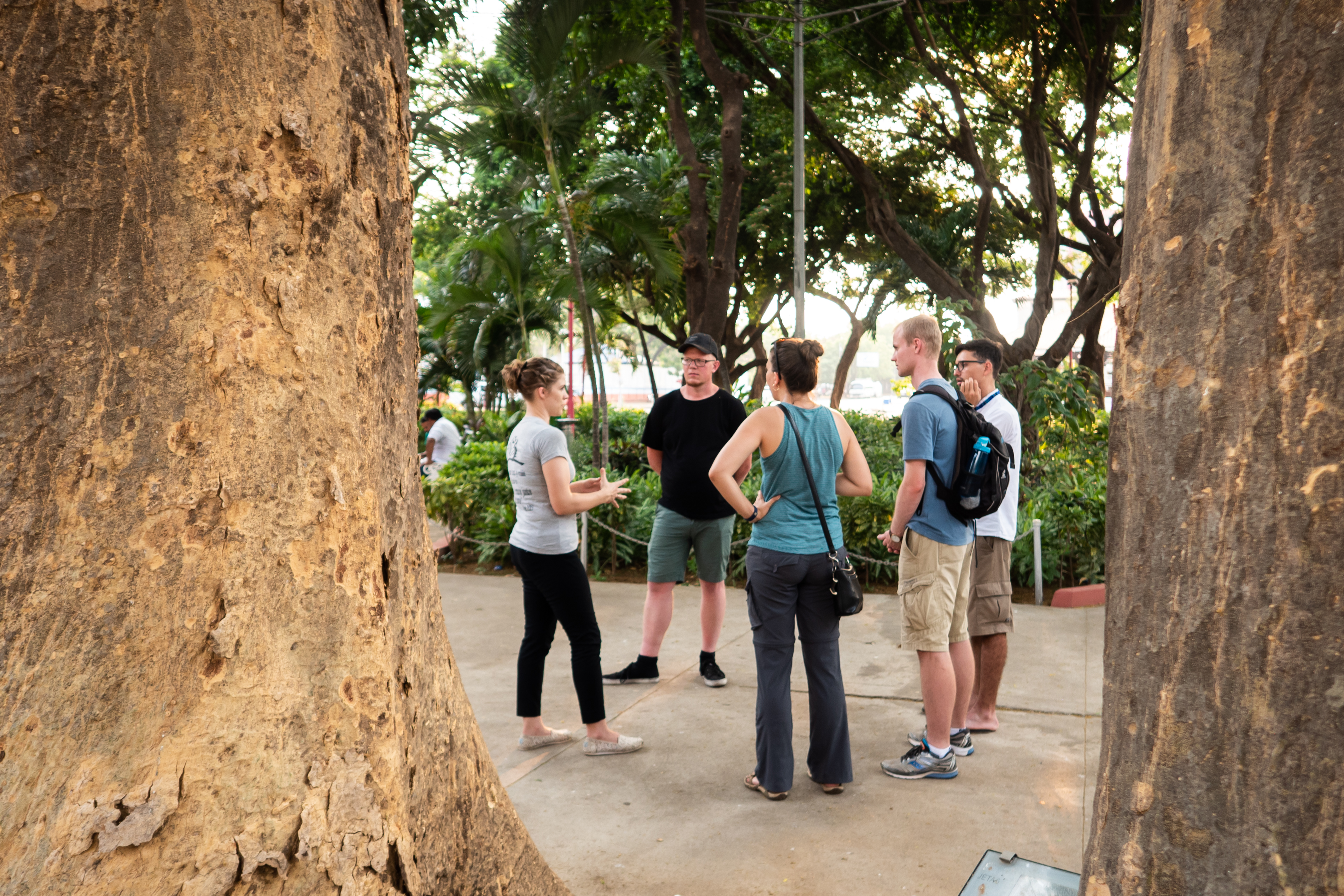 Cohort fellows in Central America. Detroit is Cohort's third location.
Built on Local Partnerships
Wanting to explore his calling to ministry, Groenewold participated in Cohort Central America five years ago after graduating from university. He served in Honduras, where he lived with a host family and was paired with another young adult from the country. They did almost everything together: site visits, teaching sessions, sermon preparation.
"It just ingrained in me that if you're going to do anything, especially in a context that's not your own, it has to be in partnership. It has to be with somebody else," said Groenewold.
"In a cross-cultural nature, it's really important to have partnerships … when you're crossing cultures, people have blind spots," added Mark Van Andel, a Resonate local mission leader and co-pastor of Hesed Community of Church in Detroit. Hesed is a local partner of Cohort Detroit, and Van Andel is helping to launch the experience.
Van Andel said that as he and Groenewold began to pitch Cohort to ministries in the city, many leaders said they have been looking for an experience like Cohort for young adults from the city.
"They wanted to have an opportunity for young adults to be engaged in ministry and vocational training … to train up young leaders to be leaders in their own communities," said Van Andel. "It felt like the Lord was opening up doors for this to happen."
Kwasi Agbottah, an elementary school teacher in Detroit, will be helping to recruit young adults from within the city for Cohort. Agbottah said he and his wife participated in an experience that was similar to Cohort in Palo Alto, California, and learned a lot about ministry.
"Faith needs to be passed down in a holistic way," he said. "I'm a product of dreamers taking inner-city kids and giving them the resources and skills to thoughtfully engage the world around them. I'm glad to be able to help equip young leaders."
Are you interested in joining Cohort? Do you know a young adult who might be a good fit? Cohort Detroit is currently looking for young adults to join them in this ministry experience. The first cohort is launching in January 2020 with a six-month commitment. A ten-month cohort will kick off in September 2020. You can learn more about Cohort Detroit here.
This story was originally published on crcna.org.