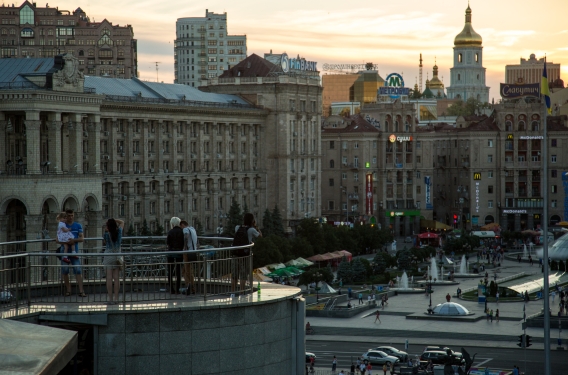 Russia has invaded Ukraine. Please join us in lifting up these prayer requests.
Russia has invaded Ukraine, launching attacks early on the morning of February 24, 2022. Many lives have already been lost, and we're gravely concerned for all of the people affected. Resonate Global Mission and our ministry partners have been working in Ukraine for years and we ask you to join us in praying:
Pray for the people of Ukraine. Many people are fleeing their homes in search of safety and grieving the loss of loved ones and homes. Ask God for protection, comfort, and healing.


 
Resonate missionaries George and Sarah de Vuyst and their family are safe in the United States, where George has been working to introduce the Healing Hearts Transforming Nations ministry in North America. They are very worried about their friends and ministry partners in Ukraine. Please pray for God's presence and comfort for their family.
 

Pray for Resonate ministry partners in Ukraine. Resonate missionary George de Vuyst has been in touch with them. So far, all are safe—but many live near the border where Russia invaded and the attacks are concentrated. Please pray for continued safety and protection.


 
Pray for the community at LCC International University, a Resonate partner in Lithuania where many Resonate missionaries serve. Many students are from Ukraine and are afraid for their families. University alumni also live in Ukraine, and Resonate missionaries ask you to pray for safety and protection for these former students who they've taught, mentored, and supported.
 

Pray for the global community's response to this war and for our world's leaders. Ask the Holy Spirit for wisdom and guidance in how to respond.


 
Reframe Ministries, a ministry of the Christian Reformed Church and one of Resonate's ministry partners, also works in Ukraine. So far, all of their staff members, ministry leaders, and families are safe. Pray for continued protection for ReFrame Ministries.
 

Above all, pray for violence to cease and for God's peace to reign.