About Tim and Angie
Vision
To see individuals, families, churches, and communities throughout the world grow deep roots in the Biblical worldview, transformed by and thriving in Christ.
Mission
To encourage, equip, and engage people in disciple-making movements around the world through the following 5 organizations: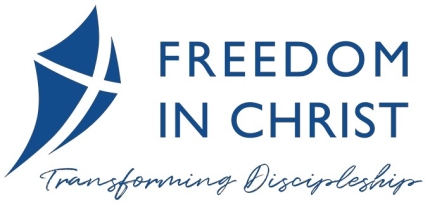 Freedom in Christ Ministries exists in over 35 countries to equip the Church to bring transformation to every nation and generation with a highly effective discipleship approach and resources to making fruitful disciples who make a real difference. I promote and use this approach and these resources for discipleship movements among the relationships, networks, and partners God has placed before us, in particular the below organizations and our partner churches.
Global Outreach International currently has over 250 missionaries serving in over 45 countries and has a vision to pro-actively mobilize 100 well-prepared and well-cared-for new missionaries per year. We have multiple pathways for people interested in cross-cultural missions, from those who just sense a call to explore the possibility of missions to those who are certain of their call in long-term missions.
I serve on the Mobilization Team, to recruit, mentor, train, and prepare people to serve in cross-cultural missions; and to provide opportunities of personal and professional development for current missionaries.

International students often struggle with culture shock, stress, and loneliness when leaving their homes to study in the US. International Friendships, Inc. is a national organization partnering with local churches, universities, and volunteers to provide life-changing hospitality and friendship to international students. We work strategically to make the world feel at home and extend God's love globally — right where we are.  I serve as an Associate Campus Minister, building relationships with international students, serving them in practical ways, developing Bible studies, helping to train volunteers in campus ministry, and discipling and helping to equip international students for service.
The Freedom Boys Ministry is a discipleship movement that brings the love of Jesus to boys who live on the streets of Soroti, Uganda by advocating for them and seeking to rescue and rehabilitate them with the goal of reintegrating them back with their families and communities. Rehabilitation efforts involve addressing their spiritual, emotional, physical, educational, and vocational development and well-being. I serve as an advisor and in the area of awareness and fund raising.
MentorMe of West Michigan hires, trains, guides, and supports Christian men and women between the ages of 20 and 70 or older to walk alongside, mentor and disciple "at-risk" youth ages 10 to 18, 2-4 hours per week each. Studies have shown that quality Christian mentorship significantly improves the emotional, behavioral, social, mental/academic, and spiritual development of youth who are at risk for falling behind and off track – for anxiety, depression, suicide, dropping out of high-school, teen pregnancies, substance abuse, and criminal activity. Our desire is to see "at-risk" youth become "at-promise" youth who love and live for Jesus. I serve on MentorMe's Leadership Team and as a Guide to Mentors.
Support Tim and Angie
You can support Tim and Angie's work by either providing a one-time or recurring monetary gift, or by joining our prayer list.