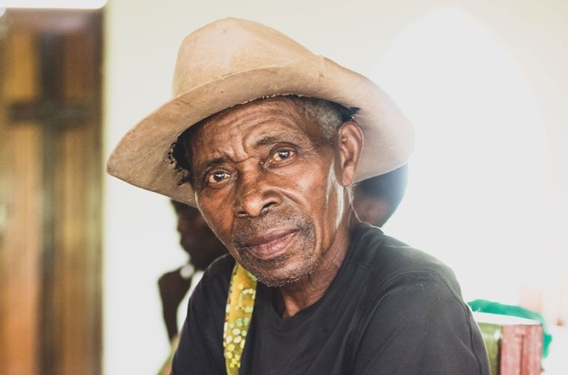 Lazarus and his wife, Robina, live in a small, one-room home in Uganda. Their house always had sturdy walls, a roof, and a door—but no windows to let in natural light. It was difficult to see while inside, even when the sun was shining bright.
In their seventies, Lazarus and his wife didn't have as much energy and strength as they once did. They weren't able to work a full day, and even if they could, no one would hire them because of their age.
Most people their age are cared for by their children, but Lazarus and his wife didn't have any children. They had no one to turn to when they needed food or other necessities like medical care.
"We were desperate," said Lazarus. 
But you helped make it possible for Lazarus and his wife to receive the care they needed. They got the help they needed from Mercy Ministry—a program of Good Shepherd's Fold (GSF) in Uganda, where your Resonate missionaries Tim and Angie Sliedrecht serve.
The Gospel and Community Development
Tim manages GSF's community development programs like Mercy Ministry that help improve life for people like Lazarus and his wife. Sharing and living out the gospel is a central part of these programs.
"The center of community development needs to be the gospel," said Tim. "Jesus brings reconciliation to people's broken relationships with God, themselves, each other, and creation—root causes of poverty."
When Lazarus and his wife connected with Mercy Ministry, a caring community provided them with food and medical care. People even came to their home, installed windows, and built a latrine.
But Lazarus and his wife also heard the gospel.
Hope in Christ
"It's because of the devotions at GSF that my wife and I received Christ," said Lazarus. "God has brought us from a destitute situation to hope, peace, love, and grace in Christ. We have hope of eternal life in heaven."
Receiving care and learning the truth of the gospel has changed their entire lives! Now, Lazarus is also active in Farming God's Way, another community development program that your missionary Tim makes possible. Lazarus is learning and teaching better practices for farming that are built on principles from the Bible!
Thank you for supporting Resonate missionaries Tim and Angie! God is working through you to bring the hope of Christ to those who are desperately in need of his love.
"In Christ, you have more than children," said Lazarus. "You have a family that loves you."