The Central US Regional Team brings a background of diverse experiences, missional imagination, and even a bit of wisdom to our partnership with Classis, congregations, and leaders. Learn more about the team here and contact us with your ideas and questions!
Meet Our Team

Peter Kelder—Regional Mission Leader
Peter Kelder grew up in Chicago and has been the Central US Regional Mission Leader for the past 12 years. Prior to coming to Resonate Global Mission, Peter pastored churches in New York, Wisconsin, and Iowa. Peter and his wife, Ruth, live in the Chicagoland area and have four children and seven grandchildren. Peter loves to read and enjoys all sports, but is a lifelong fan of the Chicago teams. You can connect with Peter at pkelder@crcna.org or 815-690-2408.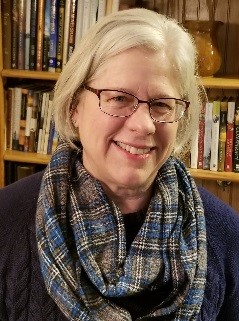 Ruth Kelder—Local Mission Leader
Beyond being a wife, mom and grandma, Ruth has spent most of her adult life participating and leading in ministry, both in local congregations and on a regional level. Ruth's desire is for leaders and churches to thrive in the mission God has given us and in a growing relationship with Him. Ruth lives with my husband, Peter, in Joliet, IL, a suburb of Chicago, and finds every opportunity to travel across North America to visit her grandkids--and their parents, of course.

Rick Droog—Local Mission Leader
Rick Droog grew up in Orange City and graduated from Dordt College, where he met his wife Susan.  They have been married for 27 years, and have three daughters and one son-in-law: Katelyn, Samantha and Micah, and Jennifer.  They live in Orange City and are currently part of a group that has planted a missional-focused Christian Reformed Church in Orange City called Living Water Community Church which also opened a second campus in Sheldon, Iowa, in 2014.  Rick is the Executive Director for the Siouxland Diaconal Conference.  Rick has had the opportunity to coach several churches through the Healthy Church Discernment process. Rick also currently serves as the Chair of the Board for The Bridge Transitional Housing facility for women and children in Orange City, as well as a stewardship consultant for The Barnabas Foundation assisting several churches throughout the Midwest.  His wife Susan is the Executive Director of Human Resources at Dordt College in Sioux Center. Rick and his family like spending time with their daughters and their extended families, attending school and church functions, attending many events at Dordt College, and spending time at Lake Okoboji in the summer.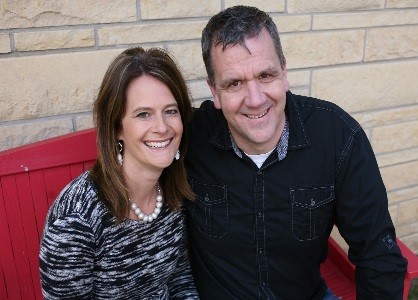 Jeff Heerspink—Local Mission Leader
Jeff grew up in one of the many Christian Reformed Churches in Lynden, Washington. After graduating from Lynden Christian, he studied Agriculture at Utah State University and then returned to Lynden to work on a farm. During this time, after a series of events, the Gospel took root in Jeff's life and propelled him on a journey toward ministry. After doing camp ministry with Sonsation, and an Internship under Jeff Vanderstelt, he served as a Youth Pastor at First CRC in Seattle. Jeff met and married his wife Beth while in Seattle, and together they moved to Chicago to attend Moody Bible Institute, where Jeff studied Family Ministry and Beth studied Communications. Jeff also took a Leadership course at Willow Creek, and attended a small Neighborhood church in the Bridgeport area of Chicago. Jeff and Beth moved to Lincoln to join the Northern Lighthouse CRC staff after doing an Internship in the summer of 2004. Jeff served at the Northern Lighthouse for 10 years before God gave them an opportunity to start a new church in the heart of Lincoln, F Street Neighborhood Church. Today they have 4 kids (Abigail, Josiah, Caleb and Elia) and have moved into the urban core of Lincoln where they serve. You can connect with Jeff at jheerspink@crcna.org.
David Katsma—Local Mission Leader
David was born, raised and now ministers in a rural, south central Wisconsin. He came into ministry late in life following a career as an ironworker, carpenter and dairy farmer. Going back to school in pursuit of ministry, David attended Trinity Divinity School and Calvin Seminary and is ordained as an Evangelist in the CRC. He served as Director of Outreach and Discipleship at Faith Community Christian Reformed Church in Beaver Dam, WI for 5 years before being challenged to consider church planting. David along with his wife of 32 years, Mari Lynne and 6 kids started MarshView Ministries CRC in Horicon, WI in 1998. They still minister in their community today: "helping people build a relationship with God and with others." David has been on various forms of the regional team throughout the years and is now excited to be a local mission leader. His background in church planting, coaching church planters, missional leadership and Natural Church Development geared toward rural and small churches has been beneficial in Classis Wisconsin. David also leads Wisconsin's Leadership Development Network which has equipped lay leaders throughout Wisconsin.
Mike Moore—Local Mission Leader
Mike Moore is currently a church planter in Chicago and works as the Director of the Master's of Mission and Theology at Northern Seminary. The previous nine years he pastored a campus ministry at Loyola University Chicago--Agape & Ecclesia. He serves as a regional leader for Resonate helping with leadership development, church planting and campus ministries.
Marianne Giebel—Administrative Specialist
Marianne grew up in Waupun, Wisconsin, and moved to Pleasant Prairie, Wisconsin after marrying her husband, Andrew, 28 years ago. Andrew and Marianne have three children and a son-in-law (Katie, Kyle, Noah, and Caleb). Marianne attended Gateway Technical College and earned an administrative professional degree in 2013. Marianne has worked as the administrative assistant of Kenosha Christian Reformed Church for the past 20 years. You can connect with Marianne at mgiebel@crcna.org.