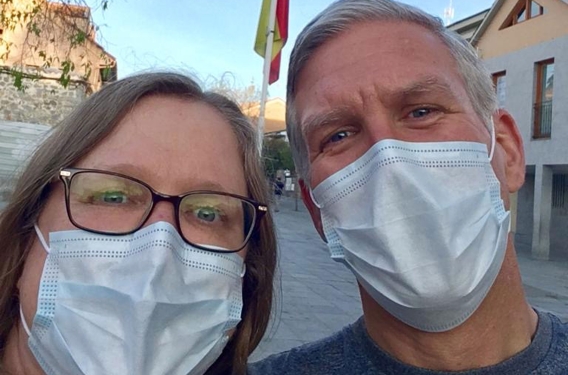 "Being a Christian here means being one of a very, very small minority." That's why you sent Resonate missionaries Tony and Stacey Meyer to Spain.
Spain has a rich history of Catholicism—but the country's stunning cathedrals see more use today as tourist attractions than places where Christians gather to worship the Lord. A lot of people in Spain identify as Catholic, but very few actually live out their faith.
"Being a Christian here means being one of a very, very small minority," said your Resonate missionaries Tony and Stacey Meyer. "Many [Christians] have very few Christian friends or family members, making their church family so vital."
That's why you sent Tony and Stacey to pastor Mountainview International Church—a small, English-speaking church that had experienced painful conflict and, after two years, was wondering if anyone would come to lead them. Members were feeling discouraged. The church warmly welcomed the Meyers, and the couple immediately got to work providing pastoral care, leading the children's ministry, planning worship, and equipping and encouraging people to share the love of Christ with their neighbors. It seemed like the church was finally on the mend.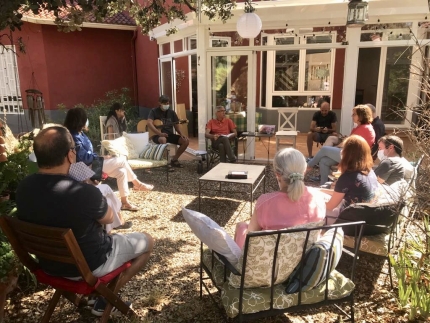 But then COVID-19 hit.
Because of your support, Tony and Stacey were able to lead the church through the pandemic. Like many churches, Mountainview switched from in-person gatherings to meeting online. The Meyers ministered with individuals and families. They kept the church connected through video call and other apps. They grieved with church members who lost a loved one to the coronavirus. They provided online gatherings for the kids, as well as resources for parents so that they could provide Bible lessons for their children.
"We are humbled that God would use us to help encourage, support, equip, and pray for this spiritual community in these trying times," said Tony and Stacey. 
Despite the many challenges the church has faced in recent years, the Meyers are seeing God at work. Not only are church members more engaged, but they are also sharing their faith. Members have invited friends, family, and neighbors to worship. Some people who would never have attended a church before are hearing the gospel!
Members of Mountainview want to thank you for your support. "A congregation this small is only able to pay us a fraction of a salary, and they are very aware that your faithful contributions make it possible for us to serve this congregation," said the Meyers.
It can often take a long time for someone to decide to follow Christ, and it will take a long time for the people of Mountainview to heal from past hurts—but day by day the Holy Spirit is refreshing, renewing, and strengthening the church.
Thank you for supporting this congregation and helping them to shine a light for Christ in their community!