When Andrea Meszaros learned she would be traveling to Ontario for six months of home service she was worried about finding competent and enthusiastic library staff to fill in for her. Then she met Tricia and Elaine.
As the librarian at International Christian School of Budapest (ICSB), Andrea is responsible for providing literature to a group of students ages 5 to 18. This is no small task, but she does it with much passion and care. Because of her great love for her students, Andrea wanted to make sure they were well cared for in her absence.
Tricia and Elaine are parents of ICSB students who frequently visit the library. Andrea noticed Elaine's interest in working in the library when she generously offered to help Andrea with the elementary students' storytime. When Tricia found out that Andrea would be going on home service, her interest became apparent as well.
Andrea says, "I knew they were right from talking to them and seeing their interest in working in the library. It was like the Lord just placed the right people in our library at the right time."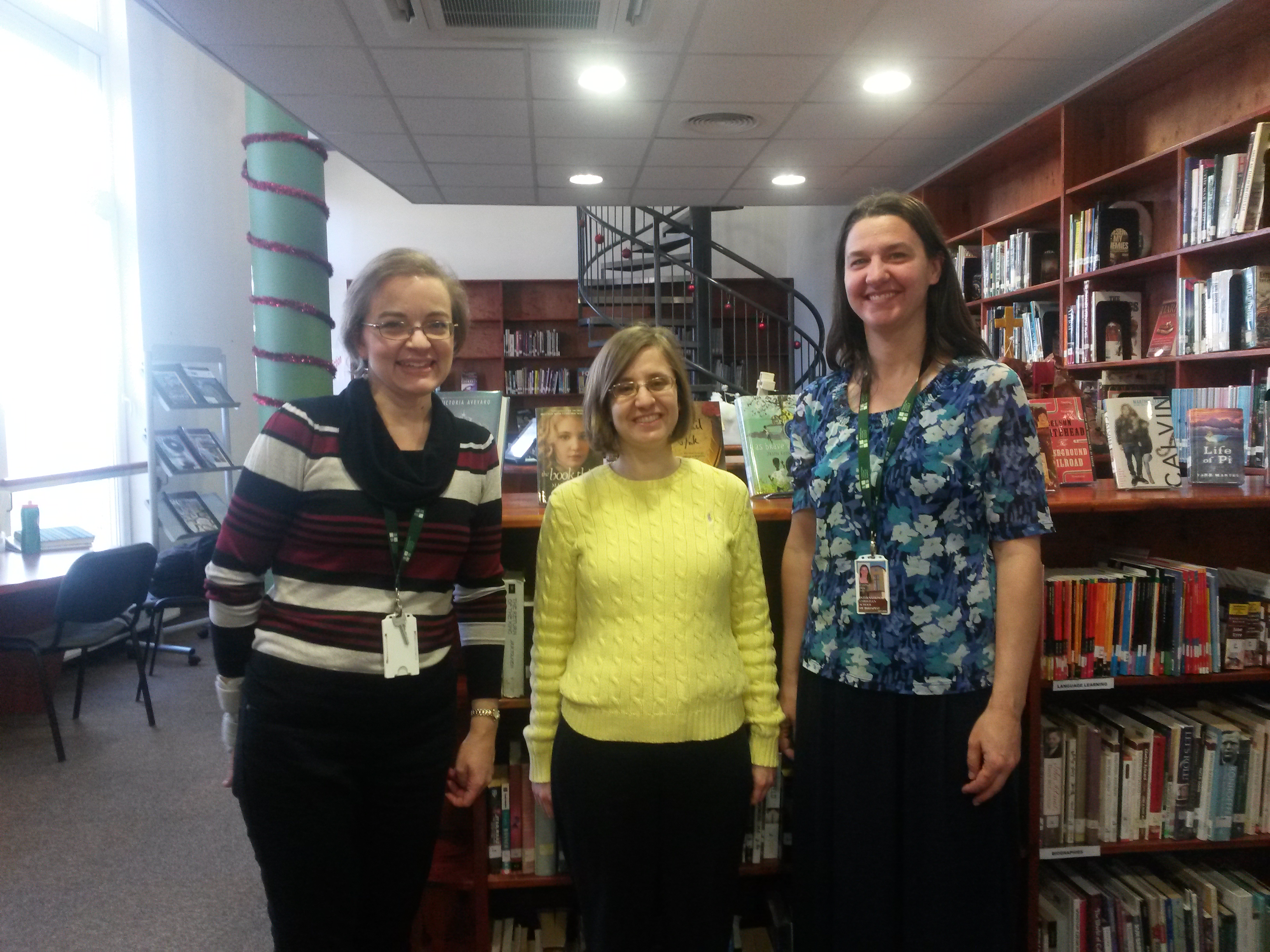 During the six months Andrea is on home service, Tricia will be working as ICSB's main library assistant, and Elaine will be Tricia's assistant.
Tricia and Elaine's strong faith in Jesus Christ and passion for books make them a perfect fit for their positions.
"Reading has been an important part of my faith journey," Elaine shares, "from experiencing Jesus through the Narnia stories of my childhood to encountering him as an adult through novels such as Endo's Silence."
Tricia adds, "I've loved books and have loved reading to and with my children, instilling a love of literature in them and discussing spiritual things through our readings."
Handing the reins to Tricia and Elaine is proof that the library ministry at ICSB is reaching not just students, but families.
 "Our families come from around the world and many of our parents are missionaries," said Andrea. "Our library is supporting their ministries through giving their children quality Christian education and a safe, loving environment."
Andrea knows that Tricia and Elaine will do a wonderful job of sharing Christ through literature while she is away. She no longer feels worried about leaving the library for a few months.
"Tricia and Elaine have blessed our library tremendously through their love of books and our students.They brighten up the library through their friendliness."
Please pray for Tricia and Elaine as they work to share the gospel through reading. Please also pray for Andrea as she travels to Ontario for home service. Because of generous donations, Resonate missionaries are able to grow ministries like the International Christian School of Budapest.
Thank you for supporting Resonate Global Mission in its work to spread the Gospel around the world!