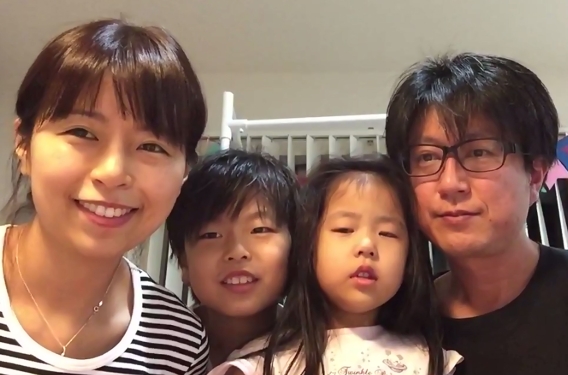 When Mr. and Mrs. Park moved from Korea to Japan, their search for a church family ground to a halt, and might have stopped altogether without your help.
The Parks felt the Holy Spirit tugging on their hearts when they began reading the Bible for the first time, but for years they struggled to find a church home in Korea and never felt ready to be baptized. Then Mr. Park's work in architecture brought them to Japan, and their sporadic church attendance fizzled out entirely.
Resonate is working to reach people like the Parks, and with support from donors like you, diaspora ministries reach people who move all over the world.
Hesitating to step forward in faith
In Japan, the Parks continued to search, but struggled to find a church where they could find answers to their questions about their growing faith. Even when they thought they had found a church home, it closed unexpectedly.
Church faded from their life, and the weeks and months ran together until they had been, in Mr. Park's words, "hesitating" for over a year.
Yet the Parks felt that they couldn't ignore God's call on their life. They can see now that the Holy Spirit was calling them back. They decided to try again, and visited Hikarigaoka Christ Church near their home in Tokyo—a church your Resonate missionaries, Jeong and MiSook Gho, helped to plant over 20 years ago.
A welcoming home
Hikarigaoka Church, with a growing group of Korean members and worship services in Korean, made them feel at home. When a deacon recommended classes with Resonate missionary Jeong Gho, they started as soon as they could.
Also Koreans living in Japan, Jeong and his wife MiSook are leadership trainers with Resonate Their work reaches people in countries throughout Asia, with a focus on equipping people like Mr. and Mrs. Park to disciple others.
The Parks, eager learners, look forward to their classes with Jeong. For both of them, understanding the Scriptures for the first time has been freeing and uplifting.
Preparing for a new life
Now, the Parks are ready to be baptized.
"The thought of receiving baptism and being born again has given me a great sense of expectation," said Mr. Park. "I am grateful to Pastor Gho and thankful that we were able to meet."
The Ghos, too, are grateful for the ways God has blessed their work at Hikarigaoka Church, and thankful for your support along the journey. "All these things are happening because of your prayers and support," said Jeong. 
Thank you for walking alongside your missionaries, and please remember Mr. and Mrs. Park in your prayers as they prepare for their baptism!