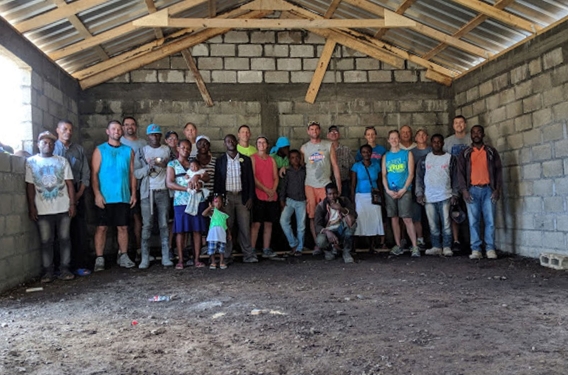 Jesus tells us that our faith will move mountains. Sometimes, it certainly feels like impossible opposition stands in our way.
That's how Pastor Michel Ogens and Resonate missionary Steve Brauning felt standing outside the Mayor's office in Sabana Larga, Dominican Republic, waiting to see if they would be granted a building permit for their church.
Like much of his congregation, Pastor Michel is Haitian—and every step of the building process has been dogged by prejudice against Haitian immigrants.
For this reason, Domingo Rodriguez, a Dominican CRC pastor, went to plead their case to the mayor.
And this was only one of the obstacles Sabana Larga CRC had faced.
Michel immigrated to the Dominican Republic as an agricultural worker. There were no CRC churches, nor any church for the Haitian community, in the mountains of Sabana Larga where he moved to work.
So Michel decided to start one.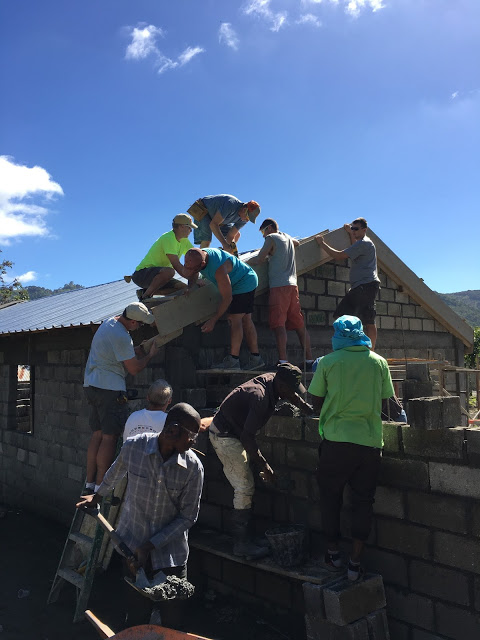 He joined Resonate's Strategic Church Planting Initiative, which provided him with resources.
"We are always looking for someone with church planting gifts and calling. Sabana Larga is an area with potential," said Steve.
Michel was ordained, but even as the church grew, rent became a burden. Even a small piece of land is approximately 8,000 dollars, and raising sufficient funds proves challenging for congregations like Michel's. "Usually we need a special donor," Steve said.
For Sabana Larga, John and Jodie Mantel in Ontario, former Resonate volunteers, were the special donors. Business had been good at their nursery the past year. John contacted Steve looking for a way to give. Steve suggested Sabana Larga CRC.
The first land deal fell through due to anti-Haitian, anti-evangelical prejudice. Their only choice was to find another place. A Resonate construction team from Iowa was already scheduled to come in January.
In December, they purchased land within budget near the principle highway, but local authorities still refused to grant a building permit.
When Domingo emerged from the mayor's office, he informed his friends that the mayor would decide later that day. Steve sent out a prayer request.
The next day, Domingo called.
"We have it," he said.
Before the building team arrived, Steve, Michel and the builder, also a member of the church, went to look at the land. A man started shouting at them from across the street:
"They're never going to build a church there!"
A little while later, a woman approached them and said, "Don't worry about him [the shouting man].We will have a church here. And that is good."
Sabana Larga CRC now has a congregation of about 50.
"It is a testimony and a witness," Steve said.
Sabana Larga CRC is just one of many new churches in need of support to put down roots in a Dominican Republic community. Your prayers and donations increase exponentially in impact as churches grow and multiply—bringing the Gospel into valleys and onto mountains all over the world.