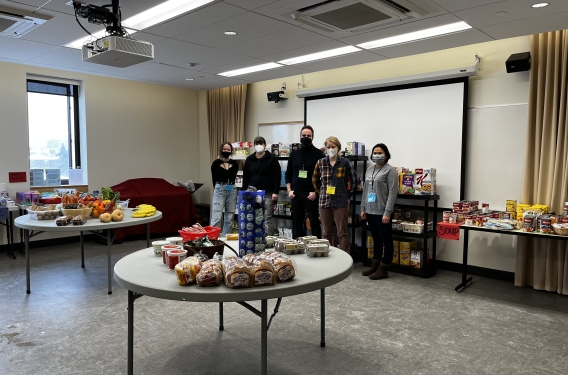 Food insecurity has become a huge challenge on university campuses. You're helping to care for and provide for students.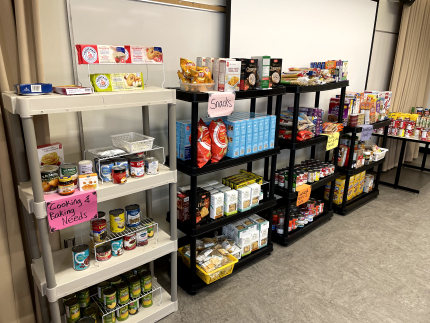 Because of Covid-19, food insecurity has become a challenge for many students. That's why the Distro—a weekly food pantry at Wilfrid Laurier University in Waterloo, Ontario—has become an important aspect of ministry for Brian Bork, one of your Resonate Global Mission partner campus ministers.
"[Food insecurity] is a multifaceted thing," said Brian. "We think maybe that food insecurity is starvation or hunger, but it's a broader concept than that … I've known students who don't have a lot of money and therefore don't have a healthy diet."
The coronavirus pandemic has made affording food, budgeting, and many other aspects of studying at university unpredictable and difficult. Laurier had a food bank on campus, but it shut down at the beginning of the pandemic with the rest of campus activity. Some students have not been able to work, either because they lost their jobs or could not work because of restrictions.
That's why one of Brian's colleagues in campus ministry worked alongside Laurier Students' Public Interest Research Group to start the Distro.
"So much of what I've done over the years has been food-related: dinner fellowships, breakfast groups, I've bought lunches and coffees for dozens and dozens and dozens of students. This is a way of using food to bless the campus more broadly."
The Distro started with some non-perishable food items on a table; now it's a mini supermarket in a classroom with fresh produce, toiletries, cleaning products, pet food, and more. Students can even get a warm meal to bring home. 
"God calls us to be on mission," said Brian. "I think we often don't think that places of seeming wealth, like a university campus, are places where we can do this kind of missional work … there are big, powerful, wealthy institutions in town who have these challenges."
Brian has been working with the Distro since April 2021. Because of Covid-19 restrictions, your Resonate partner campus ministers have needed to constantly adapt and find creative ways to connect with students. The Distro has been one of the only ways Brian has been able to be present on campus to make new connections. Every week, he volunteers his time—helping with set-up, buying fresh produce, unloading deliveries, and talking with and aiding students.
The Distro is largely supported through local partnerships, many of which are churches in the area. Christian Reformed churches in the area can get involved in a variety of ways, including bringing food and volunteering time. Through your support of campus ministries through Resonate, you also play an important role in helping making this ministry possible.
About 120 students use the Distro each week, and Brian expects this number to grow when campuses begin to open in-person activities and learning. Your Resonate partner campus ministers seek to support and care for students, and the food pantry will continue to be an important part of Brian's ministry.
Many students who use the Distro also volunteer their time, and a couple students from your partner campus ministry that Brian leads are starting to get involved too.
"I feel like [this ministry] is just beginning," said Brian. "It's a tangible way that Christians are making a difference on campus."
A version of this article was originally published by Christian Courier
Donate Now
US Dollar Donation Form
Go to Canadian Donation Form