As people move throughout the world, our neighborhoods are looking more diverse. How can you be a good neighbor, friend, and witness for Christ to your neighbors who come from a different cultural or religious background?
Resonate Global Mission and Classis Toronto Ministry Committee (CMC) leaders invite you to a Diaspora Leaders retreat on 4 PM September 2 through 5 PM September 3, 2022.
WHO: Believers throughout Ontario who are ministering with people who come from diverse cultural and religious backgrounds.
WHAT: We'll gather together to encourage and equip one another for ministry with people from a variety of cultures and religious backgrounds. We'll share stories, learn from one another, and fellowship together.
WHY: Our goal is to encourage each other to grow in reaching the lost who come from every nation of the world into every region of Canada, for the glory of God.
Diaspora communities, or "scattered people," are all around us and Ontario cities reflect this mosaic more and more. People from all over the world may have moved to our communities as immigrants, sought safety as refugees, come to study as students, or traveled to work in seasonal jobs.
What can our churches do to develop interculturally competent leaders?
It's time to learn how to be a good friend and witness to people from a variety of cultures and religions! God has given every culture a different gift to share within the mosaic of the worldwide Church. Friendships inside a multiethnic fellowship enrich our faith, our worship, and our hospitality posture.
We believe that this wave of Diaspora renewal that we are seeing happening across the region is just the tip of the iceberg of what God is doing here and across Canada. As the CMC of Classis Toronto, we want to uncover, join, learn from, and encourage what we see God doing in diaspora ministry.
All on-site costs at the retreat are being covered by Classis Toronto and Resonate Global Mission.
Please send questions to gtimmerman@crcna.org  or call 437-288-6673.
Guest Speaker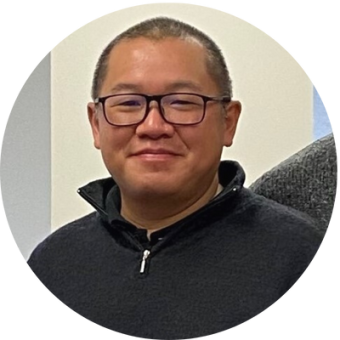 Rev. Dr. Timothy Tang
Director of the Tyndale Intercultural Ministries (TIM) Centre
Rev. Dr. Timothy Tang was born in Toronto where he now lives with his wife and three children. He has been a pastor at East Toronto Chinese Baptist Church since 2001, first as the English-speaking congregational pastor, and now as the Intercultural Pastor-at-Large. After completing his M.Div. in Youth and Family Ministry at Tyndale Seminary, he earned his Doctor of Ministry at Gordon-Conwell Seminary focusing on developing intercultural leaders. Since 2018, he serves as the full-time Director of the Tyndale Intercultural Ministries (TIM) Centre under the Open Learning Centre at Tyndale University, now Canada's largest seminary.
Tim has 30 years of experience working with East Asian youth in Toronto, and he leverages his personal experience of being a new Canadian to his present work in areas of ethnocultural inclusion at local and national levels. At his role in the TIM Center, Tim trains church groups across many denominations and parachurch agencies to mobilize the entire body of Christ for local and global mission.
We invite you to come for a time of
Worship and Prayer

Story-telling and hearing from people from a variety of backgrounds

Encouragement and inspiration from ministry leaders with years of experience

Imagining and even resourcing what God might do next!