Allie's life was in a downward spiral after her friend died by suicide. Running out of hope, she doubted whether she could go on living. At this terrible time in her life, you were there for her.
"I didn't know what to do with myself anymore, and I didn't know why I was still living," Allie said. 
Seeking Help
Studying psychology at the University of Guelph in Ontario, Allie cultivated a passion for creating safe, vulnerable spaces where people can connect. But after her colleague died, she found that she didn't have a space like that for herself.
When her depression grew so deep that she had to be hospitalized, Allie found herself more alone than ever. There, without her books, phone, computer, or other effects, she asked for a Bible.
Diving into the book of Psalms, she was comforted to find passages where the psalmists shared their own darkness and despair.
"I would just sit there, reading the Psalms, feeling like I'm not the only person who ever felt this way," she remembers, "and thinking that maybe I could find a way through this with God."
Allie with Pastor Sara DeMoor, your partner campus minister at Guelph Campus Ministry
Longing for a Reason to Keep Going
Allie was ready to take a step in faith. So when a friend from the university invited her to a Wednesday-night dinner cohosted by Guelph Campus Ministry, a campus ministry you support, she said yes.
Pastor Sara DeMoor, your partner campus minister at the university, saw that Allie was coming from a difficult place in her life: "She was really longing for connection and really longing for a reason to keep going."
Guelph Campus Ministry cohosts events like the Wednesday-night dinner that welcome not only Christian students but also students who are wondering or curious about faith. Campus ministry is a key way in which you help Christian leaders walk with students at this important, formative time in their lives.
"They took me as I was, and they said, 'You belong already,'" said Allie. The people she met at her first dinner convinced her to come back the next week. Before long, she realized she loved not only the food and friendship but also the faith.
"Just having that community and that safe, warm, loving space changed my life—because it gave me purpose again. It put meaning back in my life."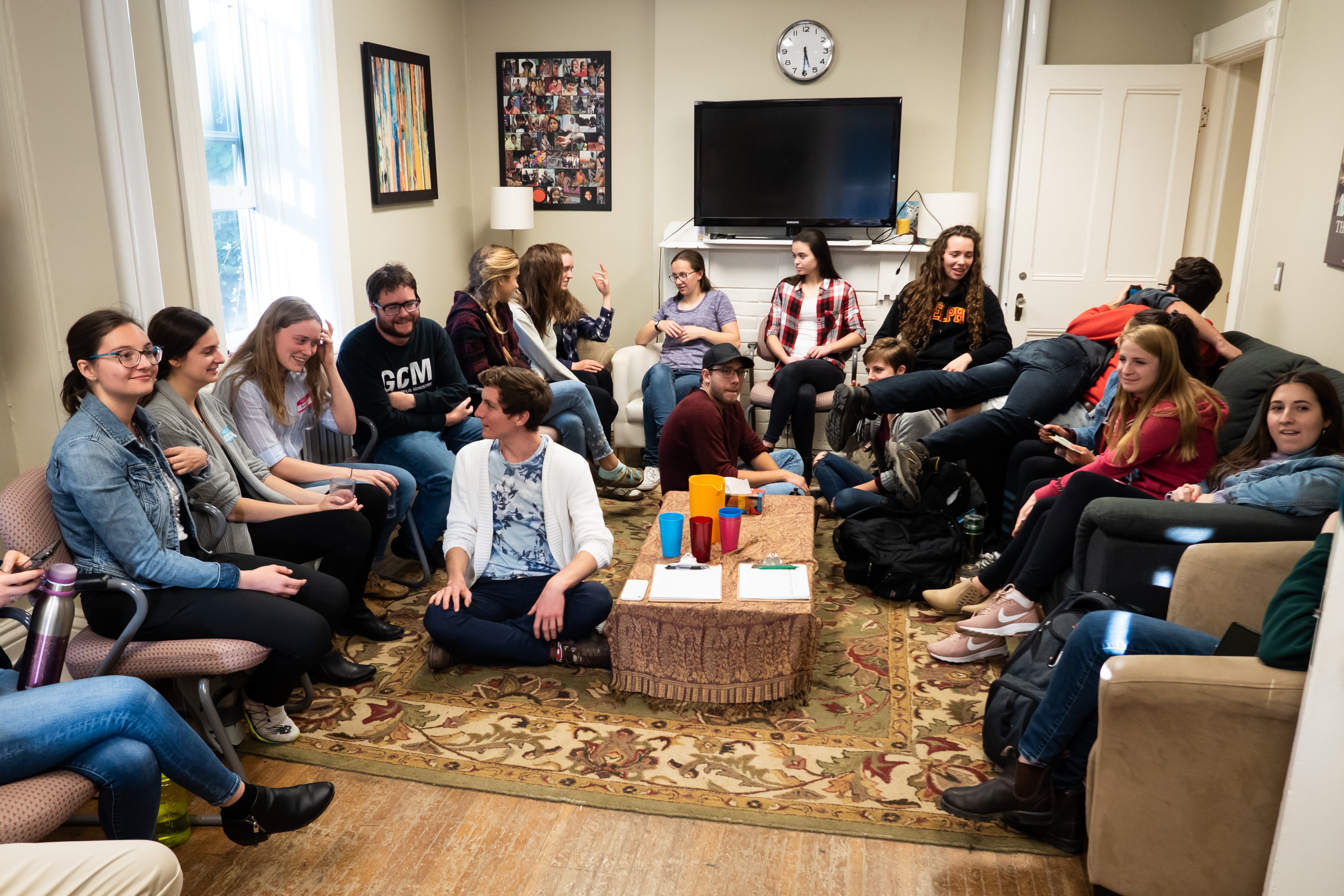 "They took me as I was, and they said, 'You belong already,'" said Allie about the community she found at Guelph Campus Ministry.
Sharing the Love of Christ
For Allie, the new meaning she found in Jesus Christ is something that, like you, she wants to share.
Now she helps lead the campus ministry you're partnering with. Out of gratitude for all that God has done in her life, Allie shares a simple message: "I found a community and something to believe in again . . . and you can too."
Thank you for being there for Allie when she needed you most. Thank you for supporting this life-changing ministry—and please remember to pray each week for students who come to the ministry for the first time.
Partner Campus Ministry:
Guelph Campus Ministry at the University of Guelph