The gospel has resonating effects! This story is the second part of a two-part post on how students are finding God through a campus ministry movie night. You can read the first story here.
Wenjie Li didn't know very much about Christ, but then Heng Li invited him to attend a movie night hosted by Nancy Smith, international student ministry leader at Geneva House, a Resonate Global Mission campus ministry partner at Queen's University in Kingston.
"That was the start of my journey," said Wenjie.
Asking Questions
That night, they watched a movie about the creation of the universe and humankind—and Wenjie started to ask questions about God.
"It encouraged me to think about different things," said Wenjie. "At that moment, I had too many concerns. I wasn't sure."
But Wenjie kept coming back to movie night and kept wrestling with his questions. "We're not just watching the movie," he said. "I'm kind of surrounded by a lot of Christians and we talk. Nancy stops in the middle of the movie just to explain what [something] means."
Surrounded by Community
As the weeks went by, the community helped Wenjie understand the key beliefs of Christianity. "I think the people who surround you are very important," he said. "I feel very fortunate that I'm surrounded by a group of very lovely people. They're very kind. We're in a relaxed environment where we can just talk."
Wenjie was hungry to learn more. He joined an Alpha program for seekers and new believers and started going to Bethel Church, where Nancy and many other students from Geneva House worship. One week after church, he realized that he wasn't sure if he had accepted Christ into his life or not—but he was sure he wanted to follow Jesus.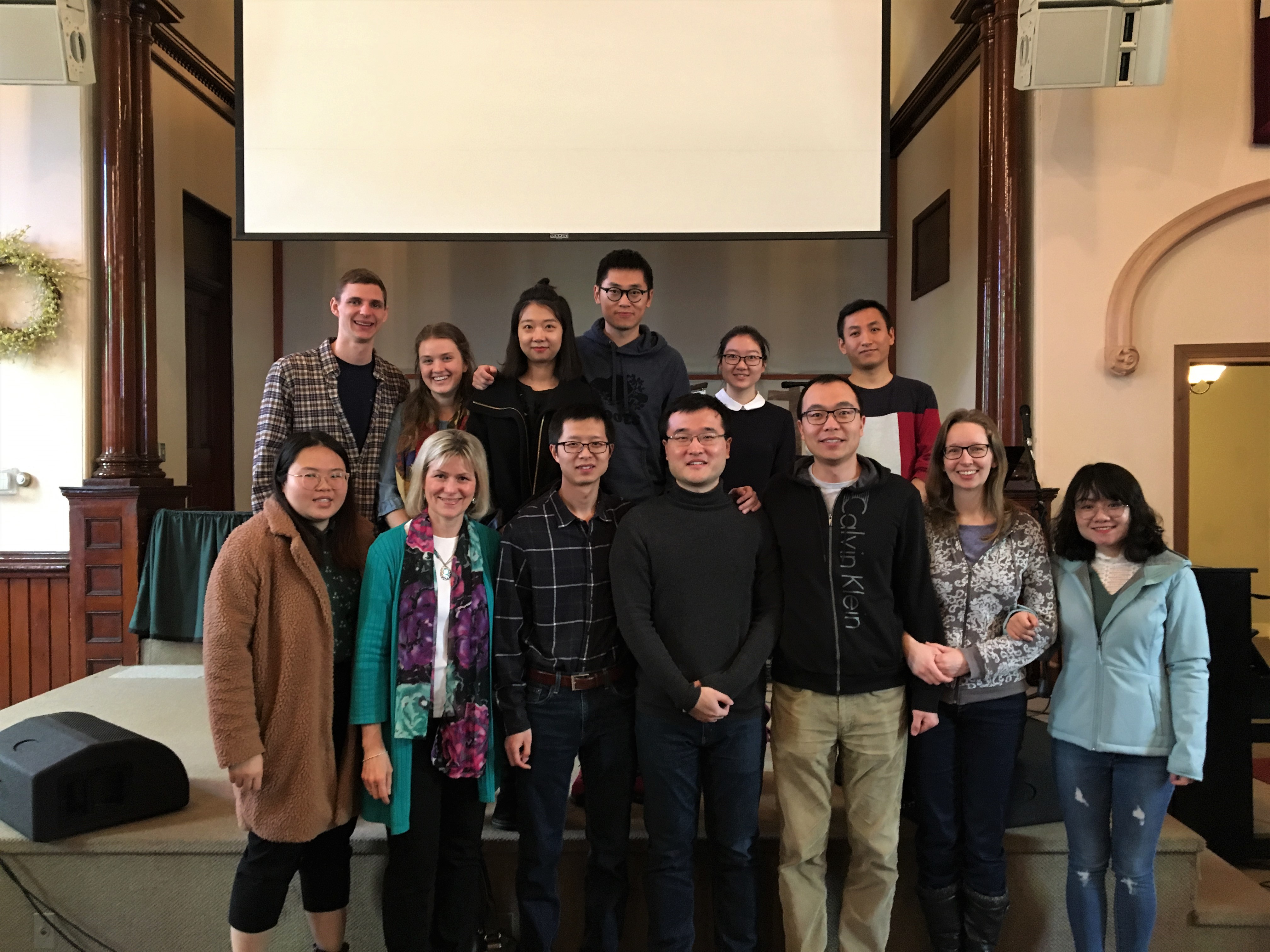 Someone led him in prayer, and Wenjie received Christ into his life. A few months later, he was baptized.
Peace in Christ
"I feel very different. If I could choose one word to describe my feeling right now, it's peaceful … I did not feel that peace all my life," said Wenjie. "Now that I know Jesus, I don't have to worry. I know he is always with me and will protect me."
Nancy is amazed by how God has worked in Wenjie's life and the lives of so many other students who have come to movie night through Geneva House. The community continues to grow.
"Heng invited Wenjie, and Wenjie invited a new girl, and now she wants to invite another girl," said Nancy. "It's really through these personal connections that people come."
God is moving through campus ministries like Geneva House! Praise God for bringing Wenjie into relationship with him. Pray for Wenjie as he continues to learn more about God, grow in his faith, and follow God's call on his life.
Partner Campus Ministry:
Geneva House at Queens University