The church is called to provide a home for all of God's children, but sometimes children are overlooked. Thanks to you, a Resonate church plant has been able to show children how much God loves them.
God called Eric and Shumaila Sarwar from Pakistan to Artesia, Calif., to plant Artesia City Church in partnership with Resonate. As they joined the local community of immigrants from Pakistan and India, it soon became clear that God had called them there for a reason.
"In most Pakistani and Indian churches here in California, there are no proper activities for children," said Shumaila. "Children come and get bored in the service because they have nothing to do."
But boredom is just a symptom of the problem. Because children are not engaged, they have trouble understanding God's love and do not know how to grow in faith.
Children and their families cannot simply find another church near their community. Artesia City Church is uniquely equipped to disciple immigrants from India and Pakistan—especially children. God equipped Shumaila to effectively engage and teach children about the Bible while living in Pakistan. There she facilitated many Bible clubs and trained people working with children.
So she knew exactly what to do in her new community and exactly how to do it. But she didn't have the resources to start.
That's when you stepped in.
Engaging God's Children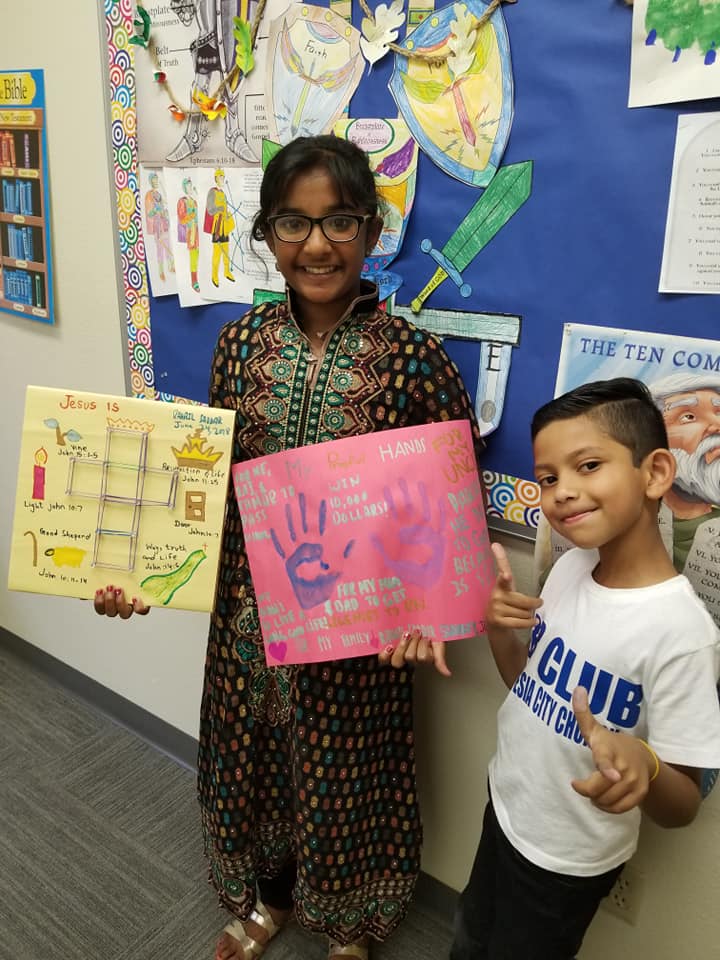 Artesia City Church applied for a Resonate Community Engagement grant for their 3B Club, a summer program that teaches children from the congregation and community how to "believe, behave, and belong."
You provided the resources for Shumaila and other parents to engage children with activities, crafts, and Bible lessons. For the first time, these children have enjoyed coming to church. Shumaila has been able to tell them that God loves them in a way they can understand!
In one activity, children spelled their names and paired a Bible verse to each letter.
"This is so close to me!" exclaimed one girl. Before 3B Club, she had trouble understanding how Scripture relates to her life. Seeing her name beside Bible verses, she began to understand how much God loves her, how he works in her life, and how he would like her to respond to his love.
But the children of the church and community have not been the only ones engaged through 3B Club. God's work has surprising, resonating effects.
Engaging Parents
Because of you, Artesia City Church has been able to reach not only the children in their congregation and community, but also entire families.
"Parents appreciate what their children learn about their faith in their own language," said Shumaila.
The parents of two boys who attended 3B Club called Shumaila to say that their children had so much fun and learned so much that the family is looking forward to coming to worship and other activities.
Thank you for providing the resources that have made it possible for Artesia City Church to show children and their families how much God loves them in a way they understand.
Tag:
Mission-Shaped Congregations