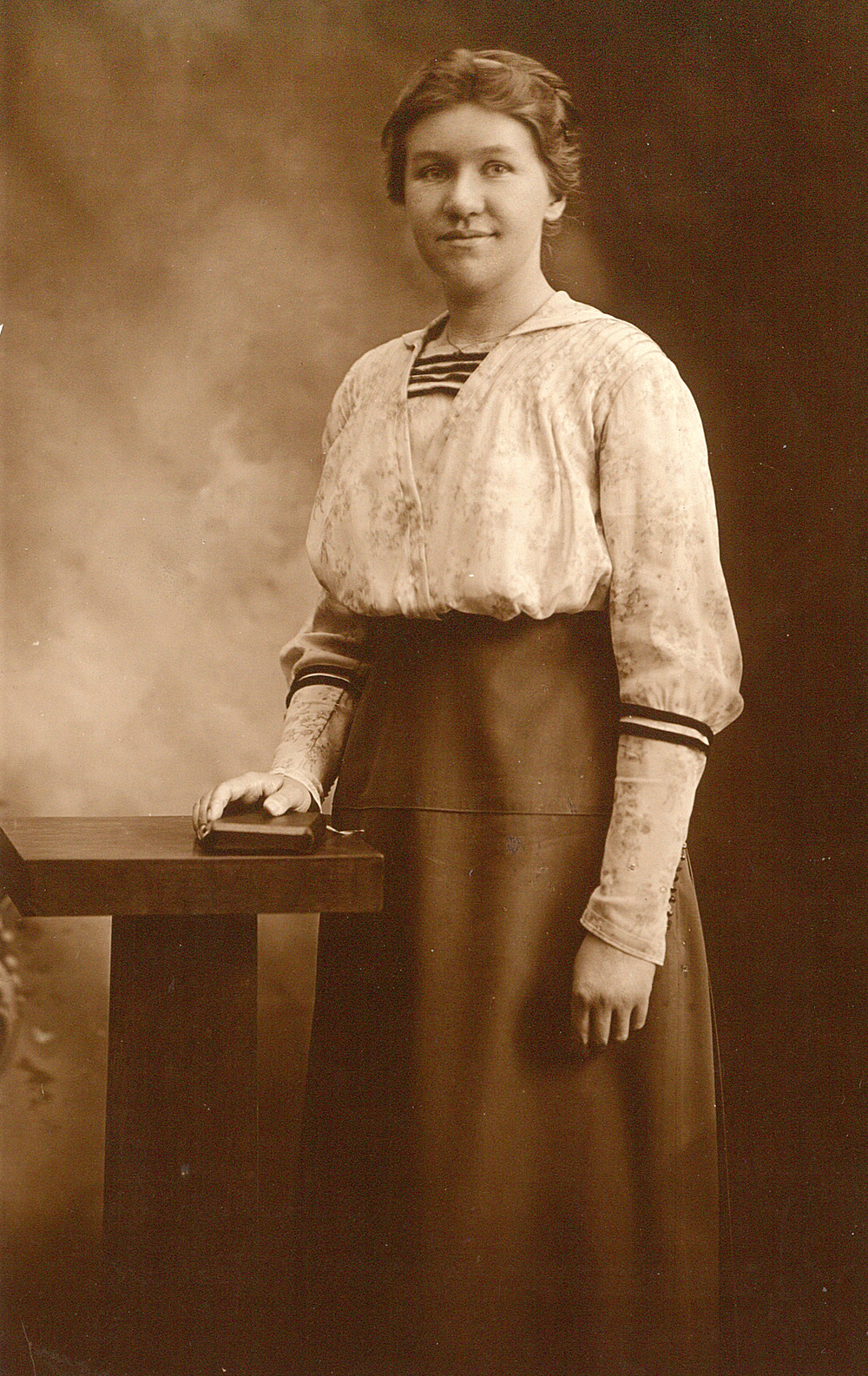 100 years ago, Johanna Veenstra became the first Christian Reformed missionary to serve outside North America. At age 25, she left behind the life she knew for the mission God was calling her to in Nigeria.
She couldn't have done it without the congregations who supported her. She showed wisdom beyond her years when she chose to partner directly with churches like yours—it's a strategy our denomination still uses today.
When we remember Johanna, we think of more than what she accomplished in equipping the Nigerian church. Her example can inspire and encourage each one of us as we seek to answer God's call in our own lives.
Responding to God's Call
Johanna was always confident in God's call on her life to mission, especially when she wasn't confident in herself. Living out her exhortations to others to follow God's leading, she wrestled with his will through prayer, devotions, and listening carefully to the words of her pastors, teachers, and counselors. She also relied on God in everything, asking his guidance in situations from difficult church relationships to flat bicycle tires. Reflection on God's leading, she wrote, "is a most valuable part of a missionary's preparation for service." (Pioneering for Christ in the Sudan p. 51).
Welcoming Partners in Mission
Johanna prepared for leaving for the mission field in some of the same ways today's missionaries do. She went from church to church, championing the urgency of mission work and asking for $5 from each congregation.
She told her supporters of the millions who needed Jesus Christ, those living in sorrow and suffering, and the bondage of darkness and sin. She continually asked her supporters to consider this great need in letters, reports, and presentations. "Is it nothing to you?" she asked in her writings and talks.

Encouraging More People to Mission
Johanna often wrote home pleading with her mentors and the church to send more missionaries. Within weeks of her arrival, The Banner was publishing her letters, in which she wrote of the need for people, especially young people, to join the work of mission. She kept up this message throughout her career. 
Her close relationship with her supporting churches made a lasting impact on the Nigerian church. On home service, she not only raised funds, she recruited—both men and women. Between 1930 and 1932, three young women joined her at her mission station.
Commissioning Women
Johanna worked to raise up female leaders in ministry—not only the young women she recruited to Nigeria from her own church, but also in the villages and towns of Nigeria. She announced that the good news of Jesus was for the women as well as the men, which often surprised the people she met. She pressed new Christian women to lead others to Christ, saying "You must tell others what you know of Jesus…" ("Women and Missions," Missionary Monthly, Feb. 1926).
Empowering Young People
Johanna was an advocate for all Christians, especially the young, to consider what missional calling God has for them. She wrote to her supporters in her books, letters, and Banner articles and continually reminded them of the importance of mission. She calls young people preparing for mission-focused ministry "unspeakably precious," ("Letter from Miss Veenstra," The Banner, Jan. 1921) and called them to walk carefully and prayerfully.
The Christian Reformed Church has learned a lot in the 100 years since 1919, especially in the areas of racism and embracing indigenous leadership. We recognize and lament the presence of unhealthy and sinful actions and attitudes in all cross-cultural mission contexts, whether at home or abroad, both today and at the beginning of the 20th century. Resonate purposefully seeks to challenge those actions and attitudes by holding reconciliation and locally-led ministry at the forefront.
While we recognize these realities, we admire Johanna for her courage in challenging the status quo. We celebrate Johanna's enthusiastic response to the work God called her to in equipping the Nigerian church. We appreciate the passion she had for connecting people to God's mission, and we emulate the trust she had in God. Her example can inspire and encourage each one of us as we seek to answer God's call in our own lives.
Like Johanna, we are all on mission. Wherever you may be on your mission to answer that call, Resonate Global Mission wants to walk alongside you. Resonate wants to equip you and support you for whatever God has called you to do —whether he's called you into the known or the unknown.