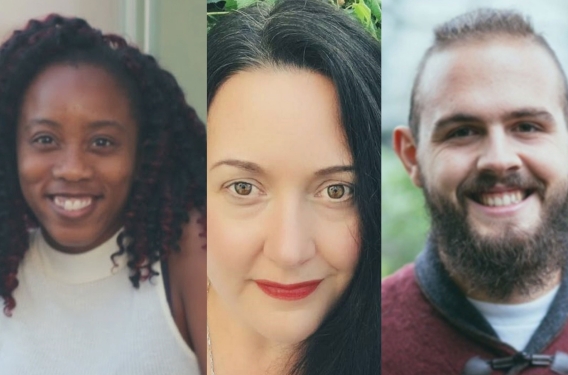 Here's a look at three bright, young, and passionate leaders—and the difference you helped to make in their lives and ministries.
The world needs more Christian leaders—and through Resonate's Emerging Leaders program, you're playing an important role in raising up, equipping, and mentoring young adults on university campuses throughout Canada and the United States.
Your support helps make it possible for campus ministers to identify leaders on their campuses, resource them, and mentor them. Because of the COVID-19 pandemic, this year looked a lot different than planned or expected, and your support was more precious than ever before. Here's a look at three bright, young, and passionate leaders—and the difference you helped to make in their lives and ministries.
Ben at McMaster University in Hamilton, Ontario
"Ben is going to be a minister, a leader in our denomination," said Michael Fallon, your campus minister at McMaster University. Ben, who is pursuing a master of divinity degree, has a heart for pastoral ministry and to see the church welcome people of all backgrounds and cultures. 
Being part of the Emerging Leaders program this past year gave Ben an opportunity to develop important postures and skills for ministry, both for right now as well as the future. Through convicting books and thoughtful conversations with Michael and other believers, he prioritized learning about ministry from diverse Christian voices. Ben also became a facilitator for the Kairos Blanket Exercise, an interactive workshop that helps people to understand how colonization affected Indigenous peoples and communities.
"A takeaway from this learning is . . . the need to listen and create space for diverse voices," said Ben. "Going forward into pastoral ministry, I feel an increased responsibility to learn from a diverse set of teachers so that when I teach, my own cultural understanding is balanced to reflect the diversity of the world. I cannot pretend to speak for all people, but I can certainly point to them and encourage others to listen to their stories."
Thank you for supporting Ben this year as he learned about and worked toward reconciliation in God's church!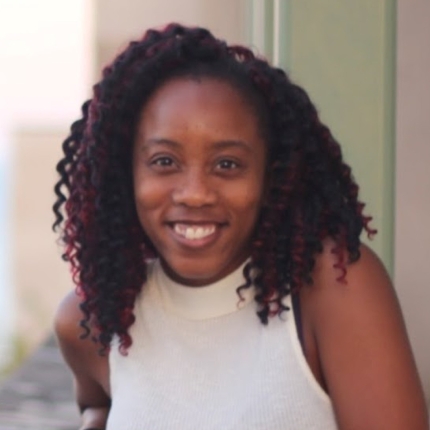 Guerldyn at Loyola University in Chicago, Illinois
Guerldyn was on a pre-med track at Loyola University. When she joined the worship team at Agape & Ecclesia campus ministry, your campus ministers noticed her leadership skills and abilities. With your support, Guerldyn was appointed as an emerging leader, and she learned in a very personal way what it means to follow the Holy Spirit.
As an emerging leader, Guerldyn planned, organized, and led worship for the campus ministry. Sometimes she had very little time to prepare, which could be stressful—but she said God taught her an important lesson!
"It taught me to rely on the Word for song inspiration and to trust the Spirit," said Guerldyn. "We as worship leaders hold the important task of bringing people to intimacy with God, not to impress them. It is a skill I will take with me to every worship space because people often spend so much time figuring out what a congregation wants to hear instead of listening to the Lord."
The Holy Spirit led Guerldyn in another important direction as well. While she always wanted to volunteer on a worship team, she never considered leadership roles in ministry. But her experience this past year taught her that she is called to ministry. Now she's regularly leading worship as the worship director at her Chicago-area church.
"Guerldyn has been an incredible asset and gift to this community. . . . We are grateful for the many ways Guerldyn's presence at Loyola was able to extend the mission of God," said your campus minister Alex Schorr.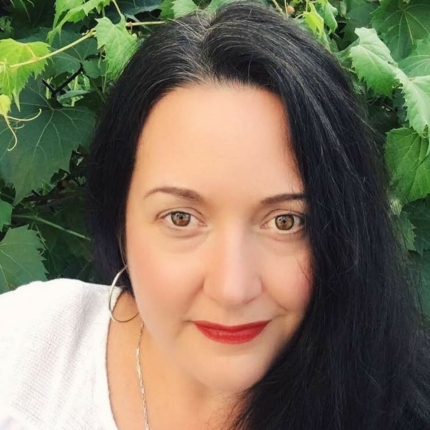 Lorelei at Michigan State University in East Lansing, Michigan
Lorelei recently completed a Ph.D. in rhetoric and writing and is currently working as an assistant professor at Michigan State University. She has a lot of influence in the lives of her students and colleagues, and she cares deeply about them. Your campus minister has even asked her if she would consider becoming a campus pastor. 
Being a Christian in academia is difficult, and people can sometimes be hostile to faith. Being an emerging leader this past year gave Lorelei an opportunity to grow as a leader, explore God's call on her life, and grow in her own relationship with Christ—all while being supported by a strong Christian leader.
"One question that I wrestled with for years was how to abide in God," said Lorelei. In the past, she focused so much on her own work and striving, but through support you helped to provide through campus ministry and the Emerging Leaders program, she learned that she already abides in God and that God abides in her.
"This new understanding has created a profound paradigm shift that has deeply affected me, my ministry, and my leadership," said Lorelei. 
"It has been a blessing to see the ways Lorelei has grown in her faith and in her role as a spiritual leader as she wrestled with a deeper understanding of the scriptural call on her life and as she provided leadership to Campus Edge Fellowship activities," said your campus minister Dara Nykamp.