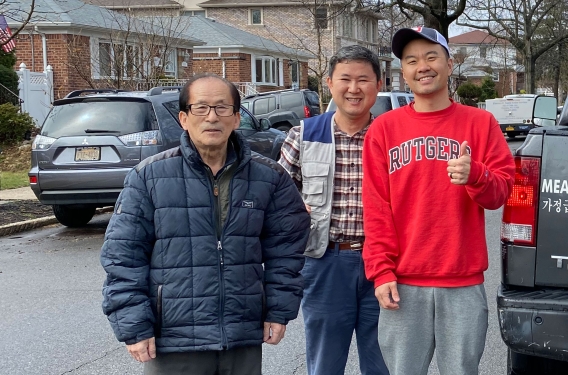 Do you remember the first few weeks of the coronavirus pandemic? People were getting sick with a strange virus that doctors didn't know how to treat. Businesses closed. People lost jobs. Hospitals were short on supplies. Store shelves were empty. There was so much loneliness, stress, frustration, and fear.
During a time when people struggled to find hope, you made it possible for Resonate to continue spreading the good news of Jesus. Here are three ways God was at work through your support.
You took care of international students when they couldn't get home
Far away from home, international students were in a difficult position when COVID-19 hit. International students depend on universities to provide many of their resources—not just their education but also jobs, health services, and more. When campuses shut down, students lost their income. Many travel on student visas and aren't able to legally work off campus. Even if they could, jobs were hard to find as unemployment skyrocketed. They don't own cars. Public transportation stalled. It made paying bills and getting groceries very difficult.
And with borders closed, students couldn't return home to their families. They were lonely. Afraid. Stressed.
Your campus ministers—Jordan Palladino and Laura Osborne at International Campus Ministry, a Resonate partner at Western Michigan University—looked for ways they could help. Partnering with faculty, your campus ministers set up mobile food pantries.
It took a community of support to help make it possible, and you were part of that community through a grant from Resonate designated specifically for COVID-19 relief. With help from you, local churches, and other individuals, your campus ministers have been able to provide essentials like food, soap, toothpaste, masks, and money to help pay rent and other bills. Within months, you helped this campus ministry care for more than 3,000 students! 
"This great work would not be possible without your amazing support and resources, so thank you so much!" said Jordan.
You equipped a church plant to serve the community
Early on, New York City became one of the cities hit hardest by COVID-19. As the number of cases climbed, "the city that never sleeps" shut down. People lost their jobs or their transportation to work. People needed food, masks, and money for rent, water, and electricity.
That's where you and Cornerstone Church stepped in.
Cornerstone Church, a Resonate partner church plant you support, had launched just months before the coronavirus pandemic! Like you, this emerging church was facing their own needs and uncertainties. And, like you, they stepped up to provide for neighbors who were hurting.

With a grant from Resonate that you funded, Cornerstone Church was able to buy groceries and masks for people in their community. They were also able to give money for gas, car rentals, and other needs.
Brian Na, your church planter, said that these efforts showed him a lot about the heart of believers in his church plant. The church has continued to meet online during the pandemic for worship and discipleship opportunities, and people are engaged!
"Our congregation is seeing that we will be a church that will steer outward from the beginning to help people who are poor and marginalized in our community," said Brian. "Although we are still looking to build our identity as a church plant, these kinds of outreach set the tone that we will not be inward-focused but continuously look outward." 
That's the kind of mission-minded church you help to plant and support through Resonate!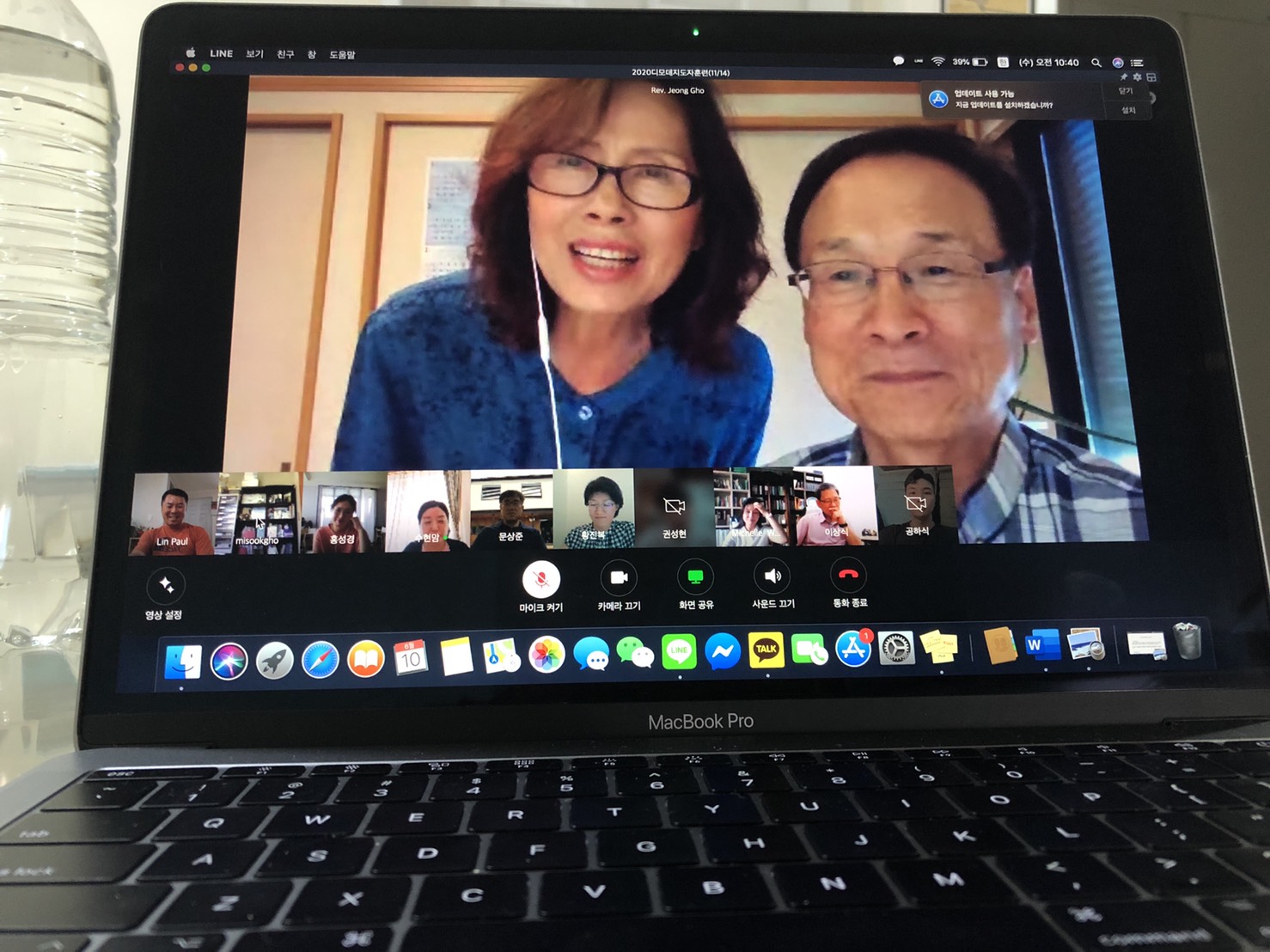 You equipped Christian leaders to share Christ's love with neighbors
So many doors closed because of the coronavirus pandemic, but your Resonate missionaries Jeong and MiSook Gho said that nonetheless, God opened many new doors for ministry.
The Ghos serve in Japan, where you partner with them to train and equip Christian leaders throughout the region. COVID-19 made it impossible for Jeong and MiSook to travel and lead trainings in person, but when they shared the sorrowful news of cancellations, one church asked if they could continue their training over video call.
Jeong and MiSook agreed—and then eight additional groups asked for training. The Ghos were stunned to see that many participants invited friends and family members to join the online trainings as well.
The Ghos used a new curriculum from Raise Up Global Ministries, Loving Your Neighbor during the COVID-19 Pandemic. Participants in several countries put the training to work right away by finding creative ways to care for their neighbors—they provided counseling online or over the phone for people who were isolated, delivered food to people who were quarantined or staying home due to health concerns, and checked in with neighbors.
The Ghos also led a training called Biblical Preaching with a group of pastors. "All the participants shared that people need to hear the gospel all the more in this time," said Jeong. "People who are in the midst of trauma are asking many questions about God and life in this particular time . . . this is a wonderful time to share the gospel."
The coronavirus pandemic and its effects aren't behind us yet, and your Resonate ministry leaders are committed to being the hands, feet, and voice of Jesus in a trying time. Thank you for making their ministries possible during this uncertain and challenging time. Thank you for your support.