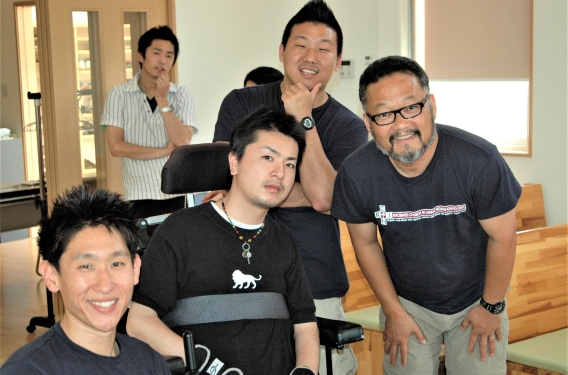 Some people wonder if we should still send missionaries to serve overseas. Here's why missionaries still make a big difference.
The term "missionary" comes with some baggage, especially in countries where Western Christians have sent missionaries. In the past, some missionaries have been known to dismiss local culture, push their own ideas and understandings on people, and care only for people's souls and not their health and well-being. There's also a common perception that missionaries are "from the West to the rest."
The Christian Reformed Church has shared in this history too. But today, Resonate Global Mission is working to partner with Christians throughout the world to care for the physical, spiritual, emotional, and relational well-being of people. In Resonate's ministry, missionaries are from everywhere to everywhere—and their ministries are unique to local contexts.
"Over the years, my concept of what it means to be a missionary has actually changed," said Ken Lee, a Resonate missionary serving in Japan.
Years ago, when Ken's pastor suggested Ken serve in Japan, Ken wondered, "Why Japan? Japan is such a wealthy country."
But when Ken visited Japan, he discovered a dire need for both the gospel and people to spread the gospel. Many Japanese people recognize more than 10 million gods. A country of around 127 million people, less than one percent of the population is Christian. Even fewer of those Christians are young people, and churches are rapidly aging. Support from Christians in other countries—support from missionaries—helps to strengthen the church in Japan.
"If we just leave them to do it on their own, it's almost impossible," said Ken. 
That's why Ken works in leadership development with young adults in Japan. Partnering with local churches, Ken disciples and teaches young people to actively follow Christ in their communities. In many cases, Ken also gets to introduce people to Christ for the first time, but that process often takes months or years.
One day, Ken met a university student who wanted to study English, and Ken offered to give her lessons. After a year of studying English and getting to know one another, Ken shared the gospel with her. 
"She accepted Christ and wanted to be baptized," said Ken. He connected her to a church and encouraged her to pray for her family as well. Four years later, her parents accepted Christ too.
"It can be a very slow process," said Ken. "But they don't go back. It's easy to become a Christian. It's harder to live out your faith."
Sending missionaries is one way Resonate works to spread to the gospel, and Resonate missionaries like Ken are working side-by-side with believers in communities throughout the world. They care deeply for the health, well-being, and spiritual maturity of the people in their ministry. Are you interested in serving as a missionary? You can find opportunities to serve at www.ResonateGlobalMission.org/Get-Involved