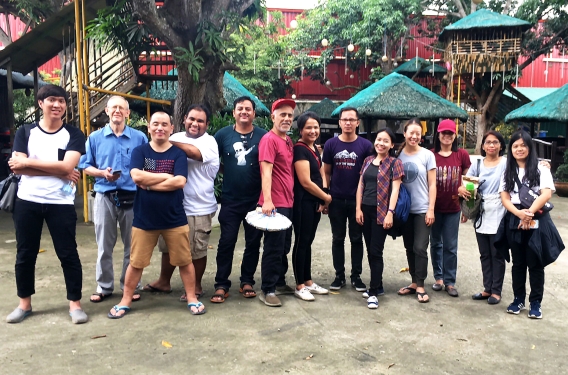 This year, Resonate Global Mission missionary Stan Kruis' church-planting class spent three days with the Badjao people along the coast of the Philippines.
Also known as "Sea Gypsies," the Badjao are people who live along the coast in boats or small bamboo houses built on stilts. Many of them earn their livelihoods from the ocean by working as fishermen and pearl divers, and many are from a Muslim background.
Anytime someone steps out in mission, only God knows the results. That's why Stan and his wife, Bessie, asked you to pray.
"God abundantly answered your prayers and ours," said Stan.
The Importance of Prayer
Stan teaches a church-planting class with Maria Avila at Asian Theological Seminary in the Philippines. Every year, they bring their students to a community with a church plant for a hands-on learning experience. Last year, they visited a church plant in a cemetery. 
"[Students] get a taste of the challenges and opportunities for evangelizing and discipling people through the gospel," said Stan. "It helps students learn how to strategize for effective church planting."
But Stan said these trips are fraught with things that could go wrong—physical things like safety and health, but also spiritual tension and pushback as students share the gospel in communities.
That's why prayer is so important, he said. Resonate believes that prayer is the foundation of all mission work, and Resonate missionaries like Stan and Bessie send out regular prayer requests to supporters and churches. 
"Please pray … for safety, health, meaningful and fruitful ministry, and great learning experiences," they wrote before the class headed on the trip.
Stan said he felt the support of prayer throughout the trip.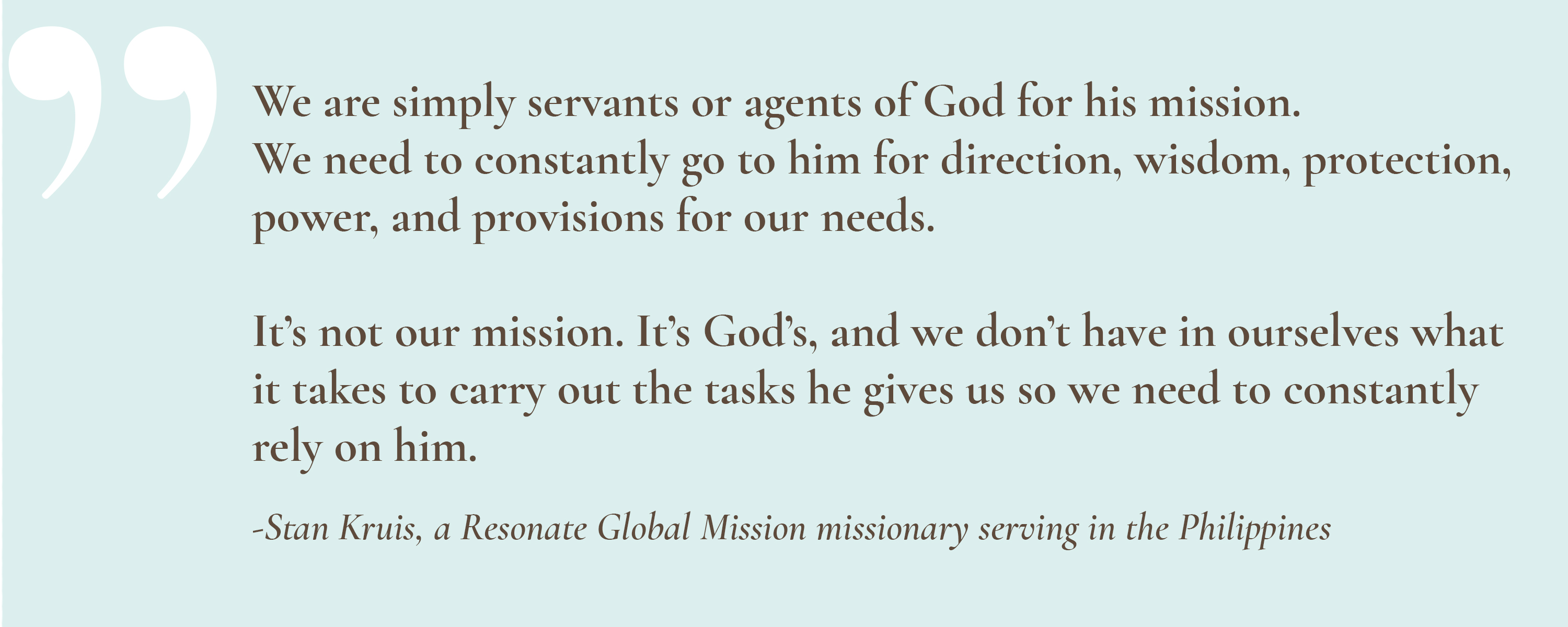 As the class stayed with families—eating and sleeping in their homes with no running water and toilets—Stan worried about his student's health. But no one got sick. And they wondered whether they would be able to relate to the Badjao people as newcomers in their community. But the Badjao believers warmly welcomed them and the class worked closely with the church in the community to host activities, especially with the children. 
"We found that they were so friendly and hospitable," said Stan. "We could really see the transformation Christ has made in the lives of the believers there."
Thank you for praying for Stan, Bessie, and the church-planting class's trip among the Badjao people. Your prayers are an important way you join God's mission.
"We are simply servants or agents of God for his mission," said Stan. "We need to constantly go to him for direction, wisdom, protection, power, and provisions for our needs. It's not our mission. It's God's, and we don't have in ourselves what it takes to carry out the tasks he gives us so we need to constantly rely on him."