Pastoring a church can be lonely, hard work—but the Nehemiah Center, a Resonate Global Mission partner in Nicaragua, is bringing pastors together for prayer and support that's shaping ministry.
Heavy Burdens of Leadership
Adolfo and Martha are pastors of the Central Church of God in Chinandega, Nicaragua. They lead a compassion ministry at their church, and Adolfo also oversees 30 other churches in his region that are part of his denomination.
"They have heavy burdens of leadership," said Resonate missionary Adrianna Herrera. "For pastors, there's a lot of pressure to seem like they have all of their personal lives together—that there are no problems. They don't want to lose face in front of their congregations."
That's why Adrianna works with the Nehemiah Center to bring small groups of pastors together for a Church Friendship program.
Bringing Pastors Together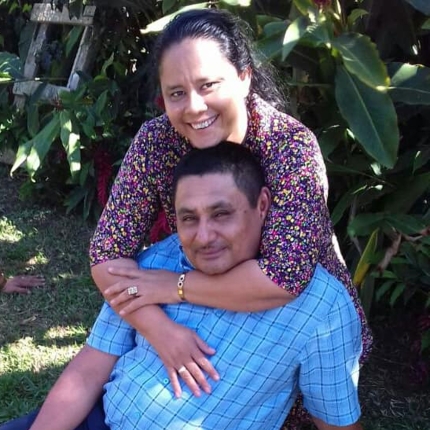 The Nehemiah Center first invited Adolfo and Martha's church to form a friendship with Faith Christian Reformed Church in Pella, Iowa, in 2011. Though thousands of miles away from one another, the pastors and church leaders visited and prayed for one another regularly. Since then, Adolfo and Martha have also connected with pastors from four other churches in their city. They meet together monthly.
These meetings aren't like the denominational meetings that Adolfo attends, in which pastors report on their ministries and then part ways. At meetings with their friendship group, Adolfo and Martha can share about the joys and challenges of their ministry. They get to know one another personally. They pray together. 
"Coming to the church friendship activities gives them a place to relax a little bit, a place to pray and be prayed for. It helps them have a space where they're not in charge and responsible all the time," said Adrianna, who regularly meets with the pastors, facilitates their group meetings, and prays with them. The pastors call her a "pastor of pastors."
The support and prayer from the friendship groups has been critical for Adolfo and Martha's ministry in Nicaragua—especially since the social, political, and economic crisis jolted the nation in April 2018. 
Support through Crisis
The crisis in Nicaragua caused tension among people, including believers in congregations, who sometimes fought with one another. Many people left the church. People lost their jobs and couldn't tithe. Church budgets tightened. 
Adolfo and Martha, who once rallied their congregation to raise more than $10,000 USD to repair the roof of their church building, struggled to make a $400 loan payment each month.
"They're just having to adjust to an entirely new budgeting scheme in a lot of ways, as well as a lot of emotional problems among their church members," said Adrianna. "A lot of members are showing signs of trauma."
But the friendship group continued to meet and pray together. In a time when many pastors felt more alone than ever, Adolfo, Martha, and the other pastors in their group had a circle of support.
"This has made us strong," said Adolfo. "We know we are not alone."
Bringing Prayer to a Denomination
The relationships and prayer that the friendship group provides has been so important for Adolfo, Martha, and their ministry that Adolfo wanted to help pastors in his denomination form stronger relationships with one another.
Now, the pastors in Adolfo's denomination are praying more. Adolfo meets with local pastors and prays with them at their regional meetings.
"This has helped us stay balanced in this situation which we have gone through," said Adolfo. "Today we are more united than ever through prayer."
While the country's crisis has divided and isolated people, the friendship groups are providing pastors with support and uniting churches together in prayer.
"Praise God for our pastors' commitment to prayer and its unifying power!" said Resonate missionary Adrianna. She hopes to see many ministries and pastors in Nicaragua strengthened and united in friendship and prayer.