"What does resilience mean?" 
Resonate Global Mission missionary Megan Ribbens stood among a class of seventh-grade students at Kingsway Christian School in Johannesburg, South Africa. The day before, none of the students knew the meaning of the word "resilience." But that day, after playing with rubber bands, a girl raised her hand and described resilience as "the ability to bounce back." 
And these students need the ability to bounce back, said their teacher Ms. Ntombi.
That's why she works with Megan to teach students about resilience and their identity in Christ through a reflective photography program called Through Their Eyes.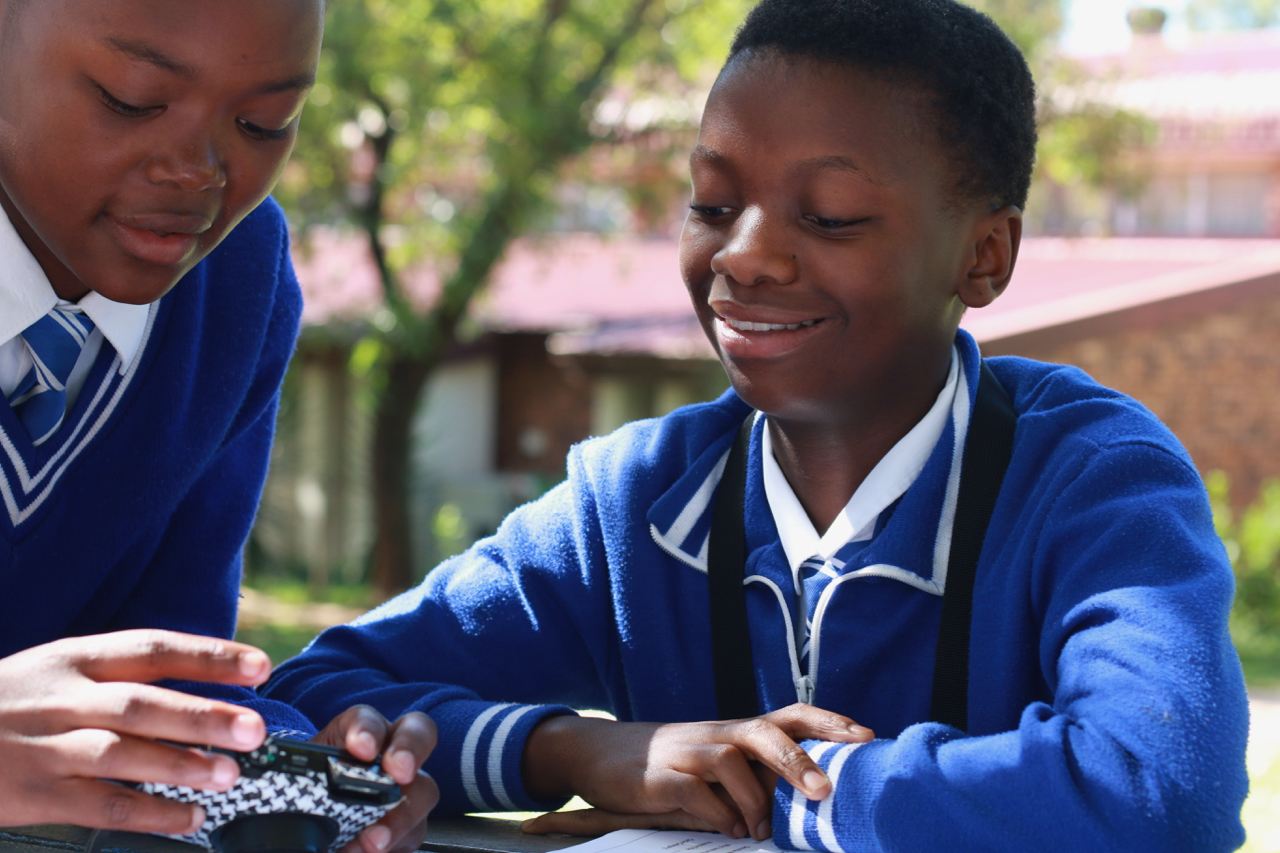 A Tough Place to Grow Up
"South Africa is tough," said Ms. Ntombi. "In Zandspruit, it's tougher."
Zandspruit is an informal settlement in Johannesburg where Kingsway Christian School's students live. In post-apartheid South Africa, many people see the students' coffee-colored skin as second-class. Students sometimes see themselves as second-class too. Their families live in cramped shelters pieced together with slabs of rusting corrugated metal. For many homes, a fabric sheet serves as a door. There's no plumbing, no electricity, and no place for trash.
"It's seen as a dirty, crime-ridden, horrible place everyone wants to get out of. It's a very insecure and vulnerable place for anyone to grow up," said Megan. 
But there's also beauty, Megan said. "There are strong relationships. There are beautiful things and when the kids can capture that, it builds that sense of pride."
Megan and teachers like Ms. Ntombi want students to recognize and capture the beauty in their lives—the things that help students persevere through challenging circumstances, the things that help students understand their true identity not as second-class citizens but as children of God.
That's why Ms. Ntombi's seventh-graders participated in Through Their Eyes, a reflective photography program that Megan started to develop when she was serving in Nigeria.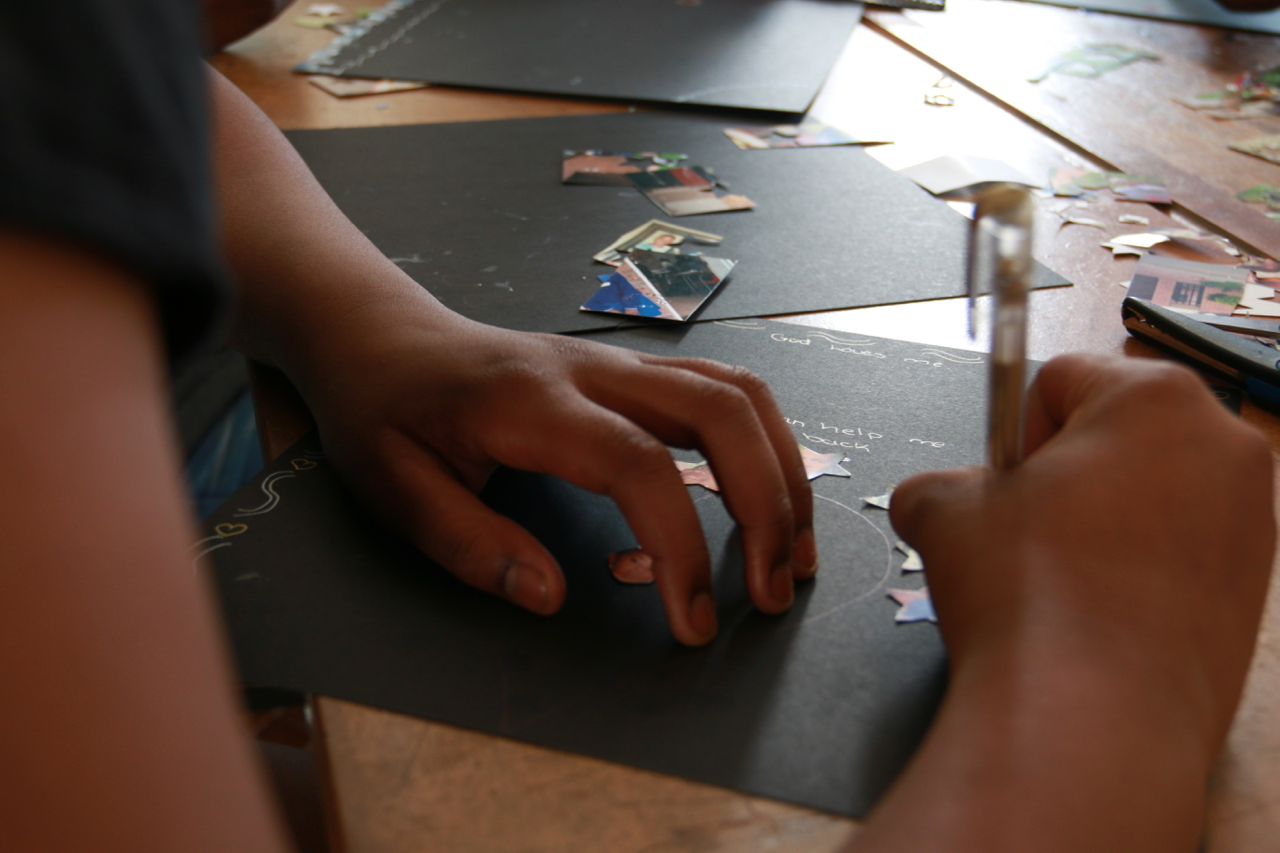 Created in God's Image
"I find [Through Their Eyes] is a tool that I can intentionally use for discipleship," said Megan. The program uses photography to help students understand what it means to be a child of God and a follower of Christ where they live.
"For children growing up in a very dehumanized, very violent context, I find it's essential that their identity is secure as God's image bearers," she said.
As part of the program, the seventh-graders at Kingsway Christian School learned about resilience. Working together, they each created a resilience plan by exploring their identity in Christ. Through Scripture, they learned who they are, what they have, and what they can do when something bad happens or when they face challenging circumstances. 
The students applied this lesson by taking photos. After learning and practicing photography techniques, they went home and took photos that show the beautiful things in their life and tell their story of resilience. Then they sat down with Megan to carefully choose their favorite photo, edit it, and write a thoughtful reflection.
But that's not the end of the lesson.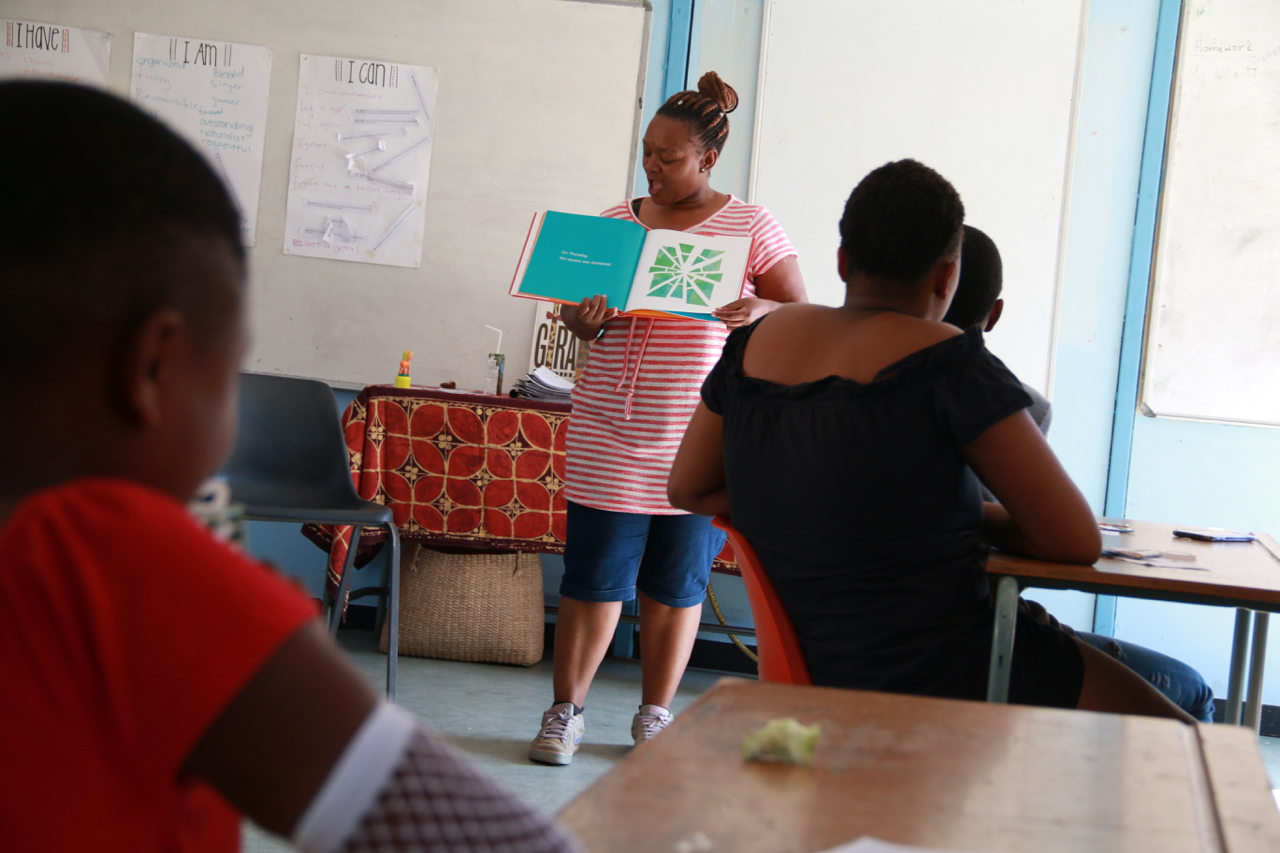 A Story of Redemption
After the students' photos were edited and printed off, they gathered together for one final day of the workshop. Megan read Perfect Square by Michael Hall to the students.
"The square was perfectly happy and then it gets broken," said Megan, summarizing the book. "But once it's broken, it becomes something else, it's redeemed. For me, this is a story of redemption. It becomes something it could never have been if it wasn't broken."
Megan asked the students to cut their photos in half.
The class erupted in cries of outrage and hurt. No one wanted their artwork destroyed. But after Megan reassured them she had copies of each of their photos, she asked them to give one half of their photo to another student.
And then they used the broken pieces to create a new photo. To tell a new story.
A New Creation
One seventh-grader took the broken pieces of his photo and made a flower. "[He] made his picture to represent how he remembers—and has learned from—his father who passed away," said Megan.
"He is still sad that his father died, but rather than just stay with pure sadness, he remembers all the good things that his father taught him, like the importance of showing love to people. And he is so proud to do that in his own life now. His father taught him this by sending flowers to his mom every week."
Through Their Eyes equips students to tell a new story of resilience not just once for a school project, but throughout their lives. The program encourages students to look for Christ's redeeming love in all circumstances. Ms. Ntombi has partnered with Megan many times for her students to experience Through Their Eyes. She said she refers to the lessons throughout the year in all subjects.
"You can see the impact that it has," said Ms. Ntombi. 
"[God] is able to take every single one of our broken pieces and make something beautiful with our stories," said Megan. "In Christ, we are a new creation."
Photos by Resonate missionary Megan Ribbens