God often uses the intersection of our passions in ministry to make the gospel more vivid. For Lorri Scholten, those passions are teaching and translation.
Lorri serves with Resonate Global Mission and Wycliffe Bible Translators by teaching first and second grade to a small group of missionary children at Oaxaca Christian School in Oaxaca, Mexico, so other missionaries are free devote their time and attention to translating Scripture.
"I love knowing that my role as a teacher enables missionary parents to do their job without worrying that their children's educational needs won't be met," Lorri said. "Families are freed up to spend their energy on mission work."
But Lorri's ministry in Mexico goes beyond her love for teaching.
Lorri also supports Scripture translation work by accompanying a translator to a nearby Mixtec-speaking village. "We get out of the city, away from the noise, up in the pine forest … We meet with a church group to encourage them to read, pray, and sing in Mixtec."
For Lorri, translation is more than an interesting experience to observe—it's a pivotal part of her mission teaching in Oaxaca. Not everyone has the opportunity to read or hear the Bible in their native language. That's something Lorri struggles with.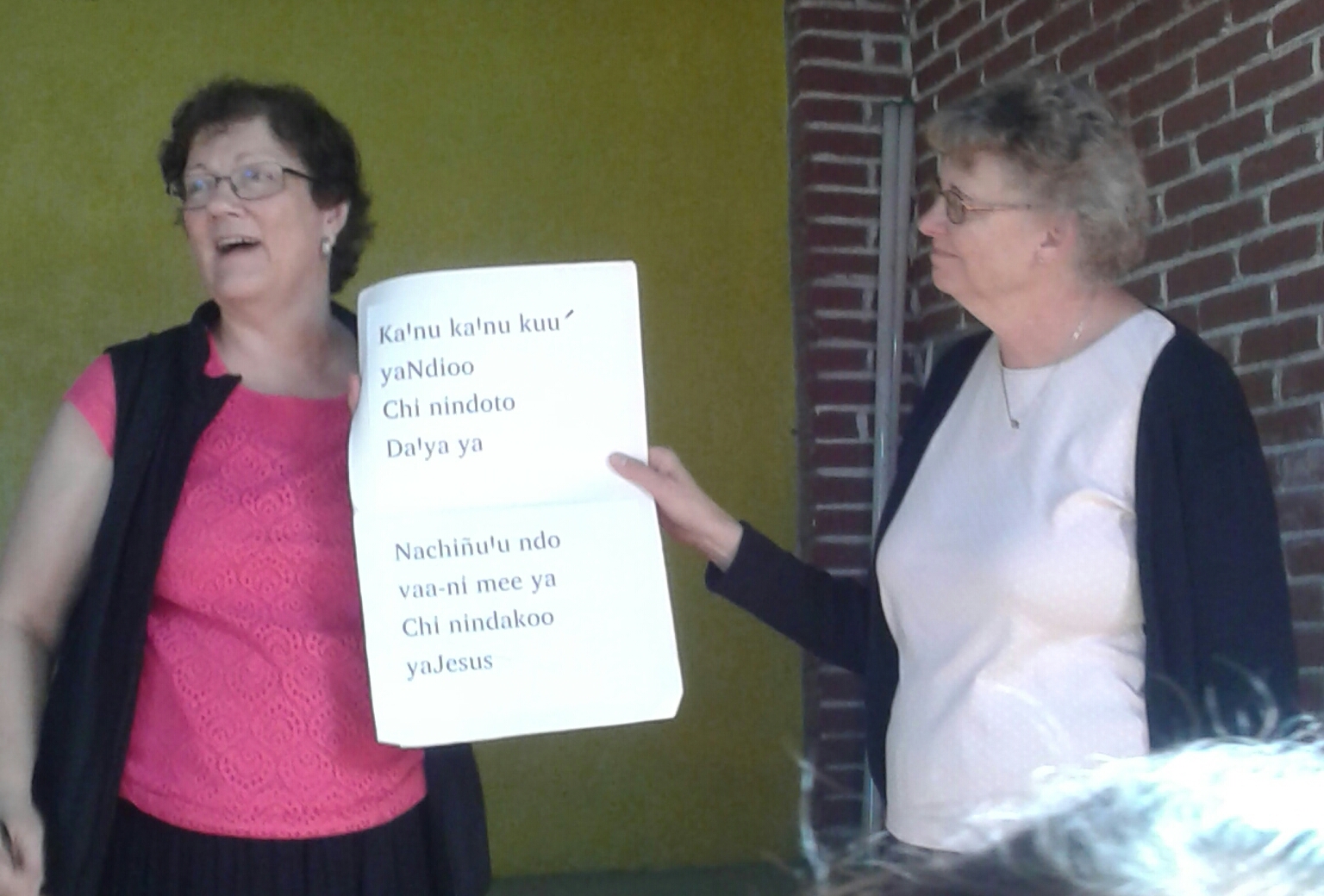 "There are few things more life-giving than access to Scripture in one's heart language," she said.
"About 1,700 [language speakers] in the world are still waiting for their first words of Scripture to be translated. There are so many people in the world who can only worship in a second language, not the language that speaks to their heart. For these people to gain access to God's word is a tremendous gift."
By stepping in to teach the children of missionary translators, Lorri hopes the gospel can be shared with all of the people who still need to hear it. People who deserve to hear the beautiful gift of God's word.
"Centuries ago, people gave their lives to translate the Bible into English so that English speakers could read and understand it," she said. "We have been given an incredible gift that we need to pay forward."
Do you, like Lorri, have a passion in ministry or mission work that you've been wanting to explore? Resonate offers many opportunities to serve in North America and around the world, including many with partner schools like Oaxaca Christian School. Check out our service opportunities at www.resonateglobalmission.org/go.