You're helping to make it possible for church plants to connect with and serve their communities.
Resonate Global Mission partner church plants that you support throughout Canada and the United States are constantly listening and looking for ways God is at work in their communities. And when you give to Resonate, you help make it possible for these church plants to serve in step with the Holy Spirit through Community Engagement grants.
Through these grants, you provide support for outreach ministries that are meeting people wherever they are in life—and God is working in powerful ways to transform communities and draw people closer to Christ.
A Softening of Hearts among Ph.D. Students
It can take a long time for someone to accept Christ, but one of your church plant partners is witnessing a softening of hearts among a group of Ph.D. students. 
A few years ago, Cel and Catherine, two members of Filipino American CRC, a church plant in Pearland, Texas, opened their home to students from the Philippines who are studying at a local university. Shortly after the students started boarding with them, Cel and Catherine saw an outreach opportunity. They started a game night and Bible study at their home, inviting the students who boarded with them and several others they had connected with in the community.
As the Ph.D. students kept showing up week after week, they saw potential for more team-building exercises to help build relationships within the group and attract more people. You helped provide funds to make that possible through a Resonate Community Engagement grant. 
The students are not believers. They enjoyed coming together to eat, talk, and play games with one another—but a few of the students said they weren't interested in pursuing faith in Christ at first.
So it was a bit surprising when the coronavirus pandemic hit and their gathering moved online. There was no longer food. There were no longer games. But the students, even a few who had returned home to the Philippines, logged on to the video calls!
Mark, an elder at the church plant, is leading them through a verse-by-verse study of the gospel of John. He said the students are asking insightful, tough questions about Christianity and what it means to follow Christ wholeheartedly. They know that accepting Christ is a decision that will change your life.
"I see movement in about two or three of them toward Christ, toward the gospel, toward wanting to have a different relationship with God than they currently have," said Mark.
Thank you for helping to make this outreach possible! Will you please pray for this group of students?
"You can pray for the same things we're praying for," said Mark, "That God would soften their hearts, fill them with the Holy Spirit, and give them a new heart."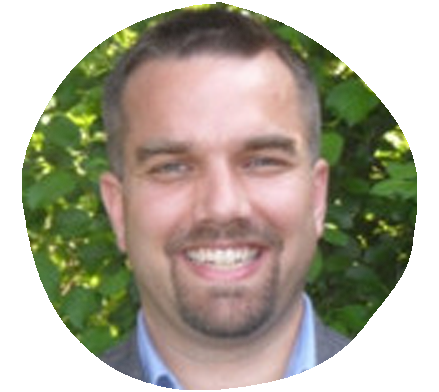 Caring for Communities during COVID-19
When the COVID-19 pandemic hit, The Neighborhood CRC in Providence, Rhode Island, came to you with a simple request: to help get food to people who need it.
"Chronic street homelessness has increased significantly following COVID-19," said Joe, your church planter at The Neighborhood. He said they have also seen small, locally-owned restaurants struggling to stay open.
Along with the church's community and World Renew, you helped make it possible to serve the community in a number of ways. The Neighborhood CRC worked with local organizations, another church, and a number of restaurants to help provide meals for people. They have not only been able to get nutritious food to people who are hungry, but they've also been able to support local businesses.
"We feel that providing meals through local restaurants is a simple way to display the hospitality of Jesus to two highly affected people groups, while also helping to further bridge two different worlds," said Joe.
Thank you for helping to make this outreach possible! You made it possible to show people that God's church cares. You are also helping this new church plant form important connections in their community.
"During weekly food deliveries, members of our church are building relationships on both sides of the partnership," said Joe. "Though we know these things take time, we are also hopeful that our presence in [communities of people who are homeless] and those that serve will become something that is trusted, opening opportunities in the future to connect and serve."
This work is just part of the way God works through church plants to transform communities and bring people into relationship with Christ. Will you please pray for The Neighborhood CRC as they continue to serve people in their communities and build relationships? Thank you!