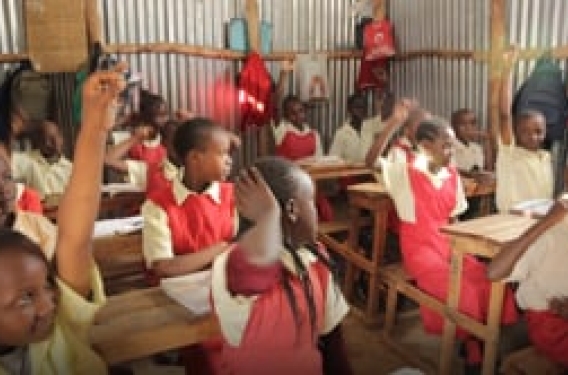 God can work through your smallest decisions to change the course of your life. For Raúl, it was when he joined a cooking class led by Blanca and Dave Gifford, your Resonate Global Mission missionaries in Mexico City.
Raúl and his family had some experience with Christianity, but their knowledge of the gospel was limited. More than anything, spirituality made them anxious and afraid.
"I remember them being so superstitious at first. They were worried about demons haunting their house," said Dave, who serves in leadership development with the Reformed Presbyterian Church (RPC) of Mexico.
But then Raúl and his wife, Alma, joined the cooking club that Blanca started through church as a way to connect with people in the community.
Raúl's  life was never the same again. 
As the days and weeks passed, Raúl and his family got to know Blanca and Dave better. They started attending worship with the church, reading the Bible more, asking questions, seeking answers, and praying. Raúl learned more about God's perfect love that casts out fear. Raúl knew his life was better with Christ, and one day, he accepted Jesus as his Lord and Savior. Shortly after, he was baptized.
But that was just the beginning. God had big plans for Raúl.
As Raúl grew in his walk with Christ, many people started to notice that Raúl was gifted for ministry. He had a passion for sharing the love of Christ and ministering with people. Eventually, the pastor of the church asked Raúl to help preach and join the church's leadership team. And then Raúl took a huge step of faith—he quit his job and enrolled at Reformed Presbyterian Church Seminary.
Dave and Blanca were there for Raúl and his family every step of the way. At seminary, Dave got to step into the role as one of Raúl's professors. One of the ways Resonate works to equip Christian leaders is by partnering with seminaries throughout the world. As a professor at RPC Seminary, Dave is more than a teacher who assigns and grades work; he is a mentor who encourages, prays for, and equips students like Raúl to spread the gospel.
"Raúl was one of the best students I had in my New Testament classes," said Dave. "His questions struck me as wise ...questions that reflected the wisdom he already had and the desire to go deeper."
It was obvious to Dave that Raúl wasn't just in seminary to pass his classes—he was there to grow as a believer and leader. 
"He was wrestling with the important issues, not just pumping out an assignment," said Dave.
Recently, Raúl called Dave with exciting news: a church in another city had asked Raúl to be their pastor. While Raúl has not yet finished seminary, the RPC approved him to serve as a lay pastor and he'll continue his classes over video call while stepping into leadership of a church.
Thank you for supporting Resonate missionaries Dave and Blanca as they equip leaders like Raúl and his family! God is working in powerful ways in and through Raúl. Dave and Blanca will continue to be there for Raúl and his family whenever they need encouragement, support, prayer, or guidance.
"We are grateful to God for the opportunity to be a part of the lives of people like Raúl and his family," said Dave. "I am thinking that we need another cooking class once the pandemic subsides!"