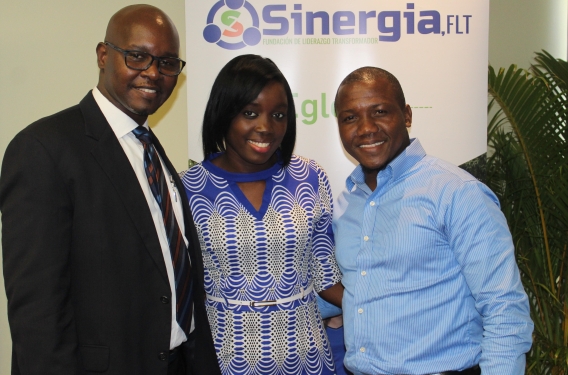 When Saturnino Perez was a teenager, he dreamt of improving the lives of people in his community. Now, he's mobilizing hundreds of youth in the Dominican Republic to do just that.
The need for an impact.
People in the Dominican Republic encounter many challenges, particularly the youth. Many drop out of school to help provide for their families, but are unable to find a job due to the country's lack of opportunities and turn to criminal acts such as prostitution, drug trafficking, and theft for a source of income.
So, when Resonate Global Mission launched IMPACT clubs in the Dominican Republic to offer youth another avenue for helping their families, Saturnino stepped into action.
IMPACT clubs were originally started by New Horizons Foundation, a Resonate partner in Romania. The clubs shape the lives of youth and the people in their communities by fostering spiritual growth in young people and equipping them with the knowledge and skills they need to spur development in their families, churches, schools, and communities.
Resonate missionary Mario Matos and former Resonate missionaries Betty and Robert Wood recognized Saturnino's dedication to his community and potential for leading youth. They invited him to attend an IMPACT club training in Honduras to further develop his skills.
"That was a turning point," said Saturnino. "They told us how IMPACT tools had changed the lives of many young people in Romania. They impacted me, and from there, I began to think about how we could implement those tools in the Dominican Republic."
Saturnino returned and immediately began implementing what he had learned—but it did not make the impact he had envisioned.
Rethinking the program.
Saturnino, Betty, and Robert regrouped. The ideas, strategies, and tools of IMPACT clubs worked, but the concepts were not resonating with the youth.
"As the initiatives were born in Romania, the young people of the Dominican Republic did not have a sense of ownership," said Saturnino.
But Saturnino knew his country's context and understood what it would take to mobilize the youth. Saturnino had been equipped to lead, and now he stepped into a greater leadership role and established new goals for the IMPACT clubs in the Dominican Republic. With his guidance, what started as club programs became an organization called Juventud Empoderada para la Transformación (JET).
This time, the youth responded.
Transforming communities.
Meaning "Empowered Youth for Transformation," JET is a ministry of the Christian Reformed Church in the Dominican Republic modeled after IMPACT clubs. Today, Saturnino serves as JET's director. He makes it possible for hundreds of youth to follow in his footsteps and transform their communities.
"He is a role model for the young leaders that he mentors," said Mario. "His discipleship to them is not only transmitting ideas. He hangs out with them and brings them wherever he goes."
As a result, youth are walking a road toward a better future—a road that they're also paving for their families, churches, and schools.
"The people of the communities where we work have joined the youth to take initiatives that benefit the health and development of their communities," said Saturnino. "Communities have adopted better cleaning and hygiene practices. Some young people who had dropped out of school have made the decision to return, and the relationships between parents and children have improved."
"[Saturnino] and his team of volunteer youth who follow him have impacted the lives of thousands in their communities," added Mario.
Thank you for supporting work in and through the lives of youth in the Dominican Republic. Every day, teenagers are stepping into leadership roles in their communities—just like Saturnino.