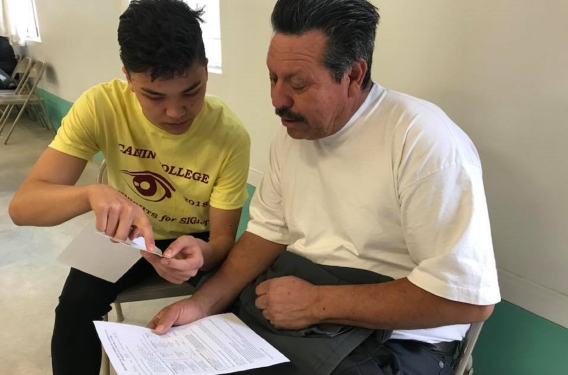 A group of college students joined a Resonate missionary to help give sight to people in Mexico. In turn, their eyes were opened to injustice in the world and the power of missions.
In January 2018, 12 students from Calvin College traveled to Tijuana, Mexico, to hold eye clinics on a Resonate Global Mission partner trip.
The group worked with Resonate missionary James Lee, his wife Barbarita and their local partner churches to perform eye exams and dispense prescriptions and glasses to over 1,200 eager, deserving patients.
"We experienced God's grace by seeing everyone work together to serve His people and improve their vision," reflect James and Barbarita. 
Hunter Pham, a sophomore who hopes to work in long-term medical missions, says, "Seeing the impact an optometrist and his crew had on the local communities... allowed me to see that well-organized missions make an incredible change."
Rachel Gensamer, a sophomore at Calvin, describes the trip as "an incredible opportunity to get hands-on experience with optometry and to make a difference, however small, in the lives of people in Tijuana."
One of the most powerful aspects of the trip for students was learning about mission work and injustice from James and Barbarita.
"What I learned seemed so much greater than what I gave," adds Rachel. "God really taught me a lot through the experience about the importance of caring for the vulnerable and looking for the real roots of injustice. He hasn't stopped working on me yet."
"I saw God working so evidently through Pastor James Lee," shares Marko Ivancich, a Calvin College senior. "I have never seen a man so dedicated to the Lord and so passionate about putting others first. Not only has he and his family dedicated their lives to being in a foreign country serving people, but he was always constantly serving us volunteers."
Marko continues, "[James's] example as a Christ follower and as an effective leader is something that will not be lost on me and I am inspired by his ministry."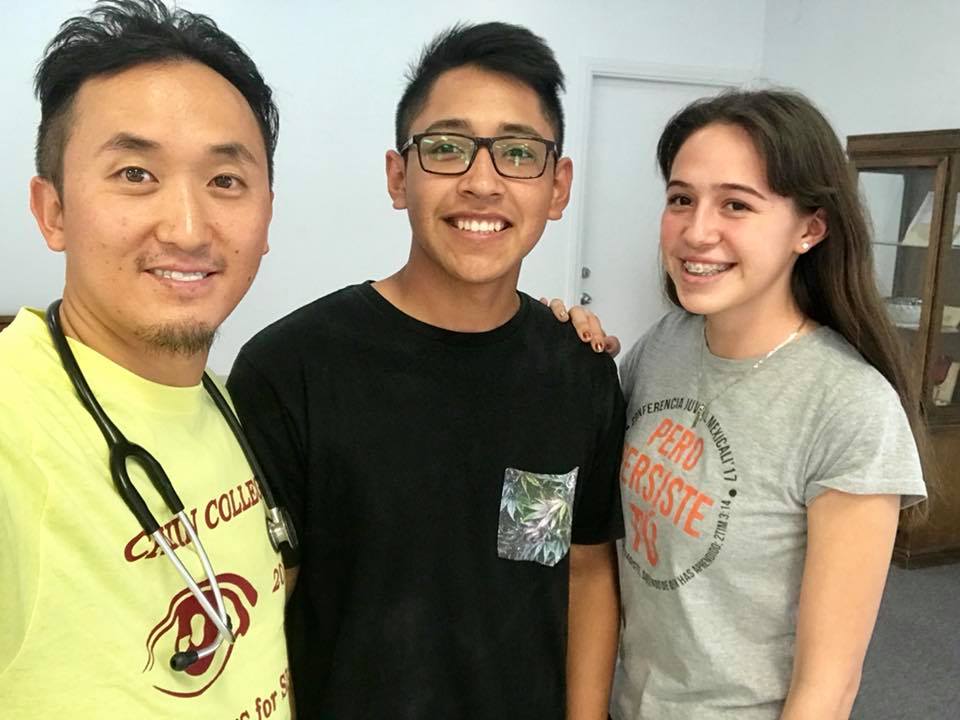 This summer, James and his family plan to leave Tijuana to begin a new ministry to Mexican university students. They hope to continue hosting college students to serve alongside them in this new ministry.
James and Barbarita note, "The students we hope to impact will become future doctors, nurses, and policemen of Mexico and will be people of high morals and faith, like the students we encountered from Calvin College."
We praise God that both James and Barbarita and the group from Calvin were able to bless one another and the people of Tijuana through their ministry. We see God working through Resonate Global Mission. Thank you for joining us in our calling.
Donate Now
US Dollar Donation Form
Go to Canadian Donation Form