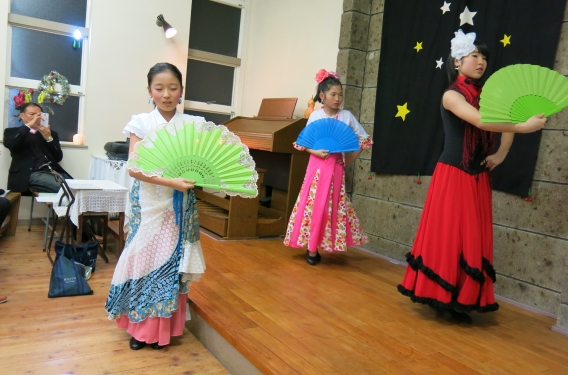 The vast majority of people in Japan have never set foot in a church—but Resonate Global Mission missionary Larry Spalink is helping congregations find creative ways to welcome people into their churches.
But first, they have to build the churches.
Several years ago, Larry helped plant churches in Japan's West Saitama region. Today, he continues to walk alongside these congregations, working with their leaders to build the capacity for sustainable churches that minister to their communities. Recently, that work has included physically building houses of worship.
When an earthquake hit East Japan in March 2011, many structures collapsed or suffered structural damage. It became clear that many facilities across the country—churches in the West Saitama region included—would not withstand the earth's tremors when another strong earthquake hit.
"And hit it will," said Larry. "It's just a matter of time."
Congregations needed safe, new buildings to gather. Yet the buildings are not only for church members; they are evangelistic tools.
Here is an example.
Himari*, a member at Chichibu Reformed Church, had been hosting classes for elementary and middle school girls at a local public facility. She taught classes full of dedicated young students who loved to dance, but circumstances caused Himari to reschedule the class times—and the facility she was using was no longer available.
Struggling to find a new space, Himari was distressed. She did not want to cancel her classes and disappoint her students. Then the Holy Spirit prompted her to implement something Larry had encouraged: open the church building to serve the community.
She pitched her idea to host flamenco classes at church to the elders, and they quickly agreed. Now, young girls are coming and going into the church building on Sunday mornings—classes ending right before worship starts.
For many of these young girls, stepping into Chichibu Reformed Church for a flamenco class is their first step into a Christian community. They are grateful the church welcomed them into their space so they could continue dancing. Their parents are thankful, too. Eager to watch their children dance, they often accompany the girls to classes.
But these girls and their family members are welcomed into the church for more than just classes. The church invites the girls to perform during special programs, and family members and friends often attend to watch. All of them hear a gospel message during the program.
Chichibu Reformed Church is just one of the churches Larry works with. Six churches were able to tackle building programs over the past few years. The new facilities, all financed by church members, are better equipped to withstand earthquakes and provide better spaces to welcome the community in for flamenco classes and other events. These buildings are part of their ministry for reaching a Japanese population that has not heard the gospel message.
"It requires a lot of patience and persistence," said Larry. "[It's] a call to constant prayer … pray with us that the Lord will gather his people into these new houses of worship where the cross is lifted up."
*Name changed for privacy
This article was originally published on crcna.org.