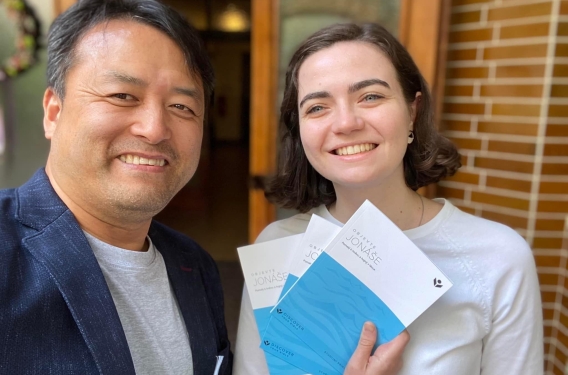 Christians around the world are hungering for the opportunity to dig into Scripture. Take Nasdya, for example—her church in Prague has a strong small group culture but doesn't have access to Bible study resources in Czech.
Nasdya wants to engage more deeply with God's Word. She and others like her are asking for your help to make that possible.
Just recently, a Resonate ministry called Global Coffee Break worked with Nasdya's church to translate Discover Jonah, one of the Christian Reformed Church's most well-loved Bible study books, into Czech. If Global Coffee Break sounds familiar to you, it's quite possible you or someone you know has been a part of one of these groups that have been changing lives for over 50 years.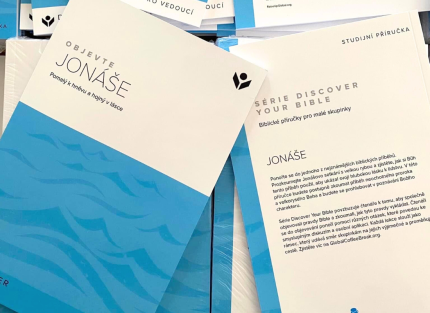 Global Coffee Break has been creating theologically strong Bible study materials that are hospitable to people new to the Bible for more than 50 years. It's a way we help people worldwide learn about God's love and experience it through a caring community. Your support continues today, encouraging people from all walks of life, including both those who are taking their first steps of faith and those who have a vibrant relationship with Christ!
It's this method of discovering the Bible in community with others that has created such a huge demand for this ministry. Our partners, including Resonate missionaries and church planters, use these studies in more than 30 countries around the world! You will find groups digging into Scripture in cafes, college dorms, libraries, living rooms, and—of course—churches worldwide!
Now they want more—and you can make it happen.
In fact, there are so many requests for translations of these outreach materials that we have 19 books ready to be translated into new languages right now. But we can't do it without your help.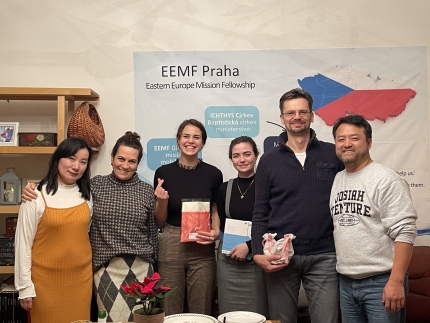 At Nasdya's church, six small groups have already finished studying the book of Jonah. Even though it's one of the best-known stories in the Bible, they still learned so much! Thanks to your support, they found out how God uses this story to show deep love for all of humanity. They learned to see themselves through the journey of the reluctant prophet, and they deepened their understanding of God's character together. 
We are ready with plans to translate 19 books into new languages, including the books of Ruth and Genesis for Nasdya's church in Czechia. Nasdya wants to study the Bible with her small group—will you make a gift today to help her?