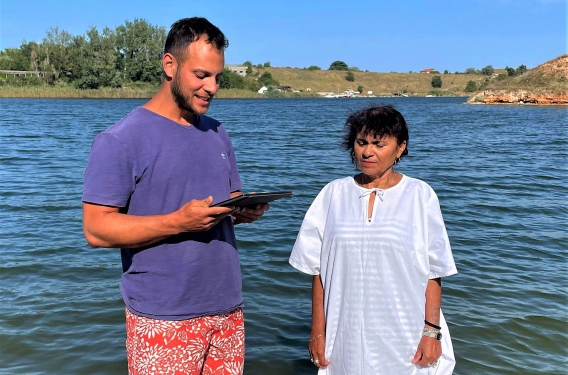 God is working through your Resonate ministry partners to transform a community in Romania one person at a time.
Lucretia lives in the Dallas neighborhood of Vulcan, Romania. In her 60s and living with health challenges, she isn't able to work, and she lives on a meager income that's barely enough to cover basic necessities. Living alone and disconnected from family, she has often felt lonely.
But then she found Ancora Church, a new church in the neighborhood that was planted as an extension of Fără Limite, one of your Resonate ministry partners.
A New Church in the Neighborhood
Fără Limite (which means "unlimited" in Romanian) is an indoor climbing gym that many of the neighborhood's young people race to after school and on weekends. It has become a safe haven for young people to grow, build community, and learn more about God. Your partnership has helped this ministry to thrive.
"What I see and hear are God's servants present and real in the lives of these kids and their families. Care, concern, desire for the families to know God more and more in their lives, and a sense of belonging to the community."
Your ministry partners recently planted Ancora Church—and it's a bit different from the other churches in the area. Janelle and Felipe, who founded and direct Fără Limite, knew that the community would be a bit wary of the come-as-you-are church. They worship with guitars and drums. They serve coffee after worship and spend time talking with one another.
But they also knew that some Fără Limite climbers would be interested in the church. And they were! For the first Sunday service, 30 young people showed up to worship. But God has also brought Lucretia into this community.
Connected to Community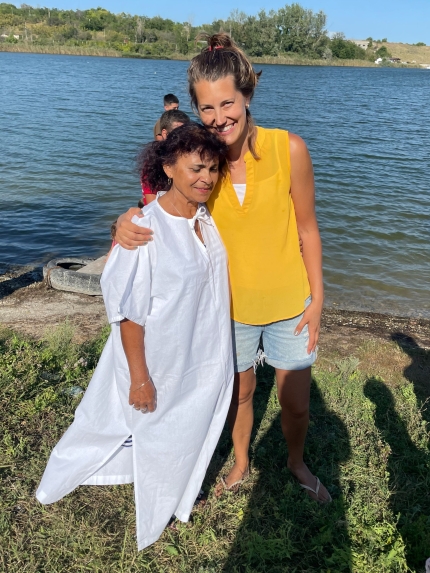 Felipe invited Lucretia to Ancora Church after meeting her. Raised in the Jesus Only movement of Christianity, Lucretia knew the Bible really well, but she had never been baptized. The faith tradition had not rung true for her—but she was intrigued by this fresh expression of church that Ancora brought to the community, and she attended the very first worship service.
"She felt a lot of love in our church. She said people cared about her to ask how she was," said Janelle. "She enjoyed the preaching . . . she felt that what she was hearing was the truth about God."
It wasn't long before Lucretia was worshiping with the church every Sunday and even attending other gatherings. As she spent more time with Ancora Church, she became more confident in the truth of Christ.
One day Lucretia made an important decision. She decided to follow Christ wholeheartedly. She was baptized this past summer! She's become an integral part of the church community and continues to grow in her walk with Christ every day.
Thank you for supporting the growth of this important ministry that is helping to transform this community! "This does not happen quickly," said your missionary Steve, but it comes about gradually "through an incarnational 'being present' through love and action in all situations."