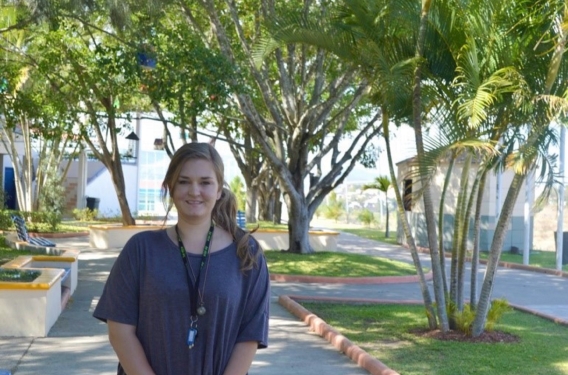 A group of 24 students already had five different teachers in their first two years of school. Five teachers who came and went. They had grown weary of meeting new teachers and many were acting out behaviorally because of it.
Although Hannah Damsteegt didn't know this was what she was getting into when she signed up for her first year of teaching as a missionary with Resonate Global Mission at the International School of Tegucigalpa, Honduras, she quickly recognized that God had prepared her for this unique challenge.
"I'd spent the year before teaching at a difficult, inner-city school," Hannah reflected. "At the time, I wasn't sure how God was going to use that experience but that experience gave me strength and willingness in this new setting."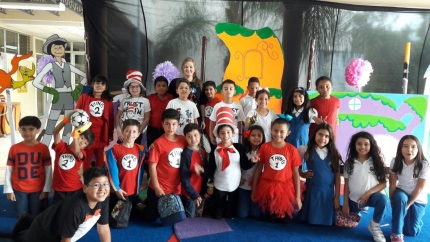 Hannah spent the year navigating the challenge of catching her students up from class time lost amid the shuffling of so many new teachers as well as helping them trust that she wasn't going to leave them.
Hannah says her Christian faith helped her know what to say to the students to make them stop fighting or misbehaving.
"I went back to the roots of Christianity," she said. "I asked them if they would treat their brothers and sisters the way they were treating one another and reminded them that they are brothers and sisters [in Christ]."
Hannah's fellow teachers also helped encourage her along the way.
"One of my co-workers wrote me a text message that made me feel so good," said Hannah." It is amazing that with just the few words she wrote how my spirit was lifted and brightened."
Hannah plans to return to Tegucigalpa this fall, where she will have a new set of third-grade students. Although they created several challenges in her first year of teaching overseas, her kids were still "always a highlight for me," says Hannah. And she saw several signs that she was making a positive impact over the year.
On a particularly busy day—two tests, practice for a school program, and usual classroom work—Hannah told the kids that they might not have time for devotions.
Then she heard a small voice, a student named Jose. "What? No time for God?"
"The teacher had now become the student," recalls Hannah. "I told the kids that Jose was right, that there was always time for God."
Pray that this group of students will continue to grow spiritually and academically despite initial challenges they had at their school. Pray that God will prepare their next teacher, as this will be a new staff member at the school.