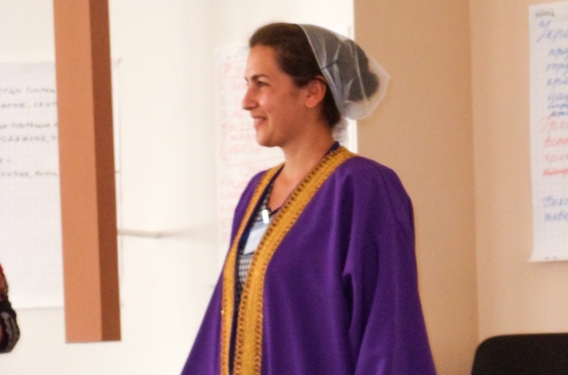 From an early age, Alyona was sexually assaulted by her father. Her life became defined by those experiences, leading her down unhealthy paths and into broken relationships with other men. Eventually, Alyona found Christ—but her belief didn't erase the painful memories from the past. 
"Unhealed wounds become a barrier for us," said Resonate Global Mission missionary George de Vuyst, who serves in Ukraine.
That's why George leads Healing Hearts, Transforming Nations workshops—to help people heal from pain and reconcile with one another. When Alyona attended the workshop, she was able to find healing in Christ.
Healing Hearts
At the workshop, Alyona sat with a small group of other believers. As they read Scripture together, Alyona felt the Holy Spirit speak to her about God's love. She realized that she never knew God as a loving father.
"It was difficult for her to accept because of her experiences with her earthly father," said George. "[That pain] had created a barrier between her and God."
Alyona knew she needed to forgive her earthly father for what he had done to her, but he had passed away without apologizing—and it was hard to forgive him. 
Like so many people, Alyona carried pain caused by the sins of others. The Healing Hearts, Transforming Nations workshop provided a way for her to identify her pain and find healing in Christ.
The workshop gave Alyona tangible steps she could take to bring her pain to Christ. She wrote out the pain her father caused her and nailed it to a cross. 
"Symbolically acting out a spiritual reality—Jesus died not only for our sins, but also for the consequences of sin—can make it more real, something like a sacrament," said George. "After Alyona had given the pain to Jesus, she found new freedom. A weight was lifted."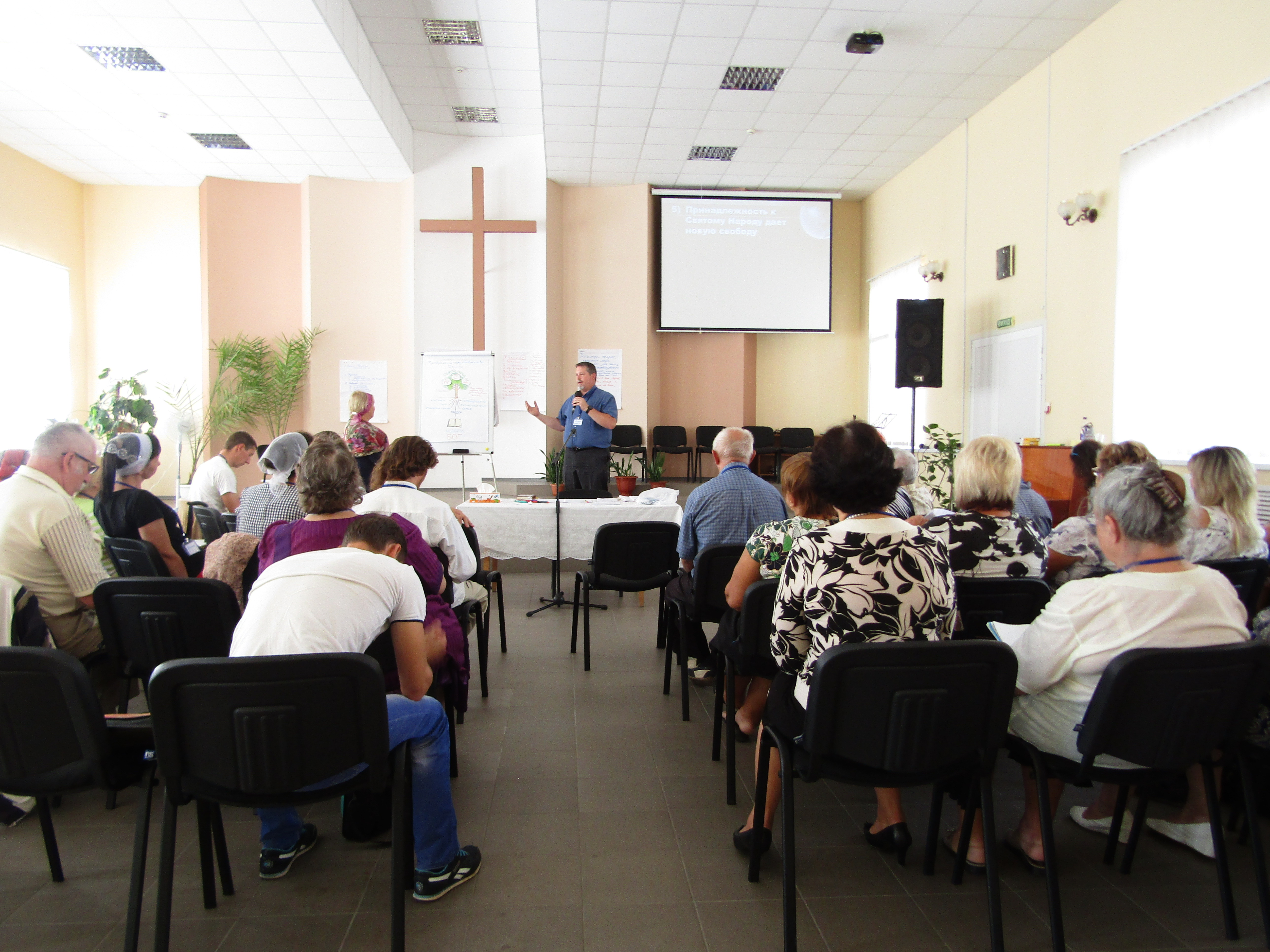 Leaving Pain Behind
Alyona still needs a lot of healing, but she took her first step at the Healing Hearts, Transforming Nations workshop led by George.
She can also minister to women who have experienced similar trauma. At the workshop, Alyona opened up about her experience. It was hard at first—the words caught in her throat—but when she shared it with others, 12 other women opened up about their own suffering. 
And Alyona also got the apology she had hoped for. As she shared about her experience, George felt the Holy Spirit tug on his heart and call him to apologize to Alyona on behalf of her father.
"Being a father, I was able to represent fathers in asking for forgiveness for the harm fathers have caused their daughters," said George. "This broke down the final barriers that led to her finally forgiving her father … she is no longer defined by her pain, and her father is no longer defined by his sin."
Thank you for partnering with Resonate missionaries like George who introduce people to the healing power of God. Rather than living a life defined by her past, Alyona can live a life in the full hope, freedom, and love found in Christ. Praise God!