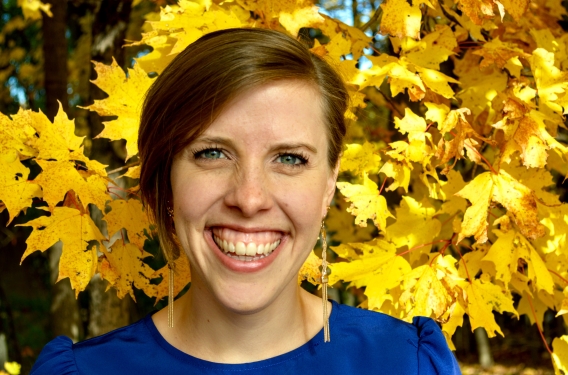 Where to?
God's call can sometimes lead down a winding road, but he'll always bring us where we need to be.
If you told Sarah Kluitenberg 10 years ago she would become a missionary, she probably wouldn't believe you. "I never intended to do missions," she said. "That was not something I was interested in."
Sarah is a Resonate missionary currently serving with Association of Christian Schools International (ACSI) Nigeria. Under Nigerian staff members, she trains teachers and seeks to strengthen Christian educators in Nigeria.
But the path she took to get to ACSI Nigeria was anything but direct.
Passionate about education, Sarah was first introduced to missions fresh out of college when she taught in Sierra Leone as a partner missionary with Resonate. She loved the work and new environment, but was forced to return to the United States due to the Ebola outbreak.
While she waited for school to start again in Sierra Leone, Sarah connected with Sheila Dykstra, a Resonate missionary who invited her to spend five months in Nigeria. "I participated in several conferences and trainings that ACSI put on [and] learned what they were doing with Christian schools in Nigeria."
But Sarah had no intention of ever returning to Nigeria after her five-month term. When the Ebola outbreak ended, she returned to Sierra Leone.
After two more years of teaching in Sierra Leone, Sarah wanted to challenge herself to learn more about education. Sarah decided to take a year off to complete her master's degree. She began to wonder where God would lead next, but knew one thing for certain:
"I did NOT want to do missions again."
A Different Direction
Still feeling called to West Africa, Sarah emailed Sheila and asked about work opportunities in Nigeria.
Surprisingly, Sheila replied: "I just proposed this position [to] Resonate to work with ACSI Nigeria and I think you'd be great at it, but I know you don't want to do missions."
"I totally brushed it off like 'Nope, not interested. I'll keep looking somewhere else!'" Sarah said.
But then she began thinking about the qualities she would like in a new workplace. She wanted to work under national leaders and be in a self-sustainable environment. She also felt strongly about equipping Christian educators to encourage quality education in West Africa. ACSI had both of these qualities.
God was speaking.
"I was like 'Alright, God. This is what you want me to do."
"I think God has led me very indirectly to missions," said Sarah. "I think if God had led me directly I would have totally shut down." She is so thankful to be doing exactly what she wants to do now.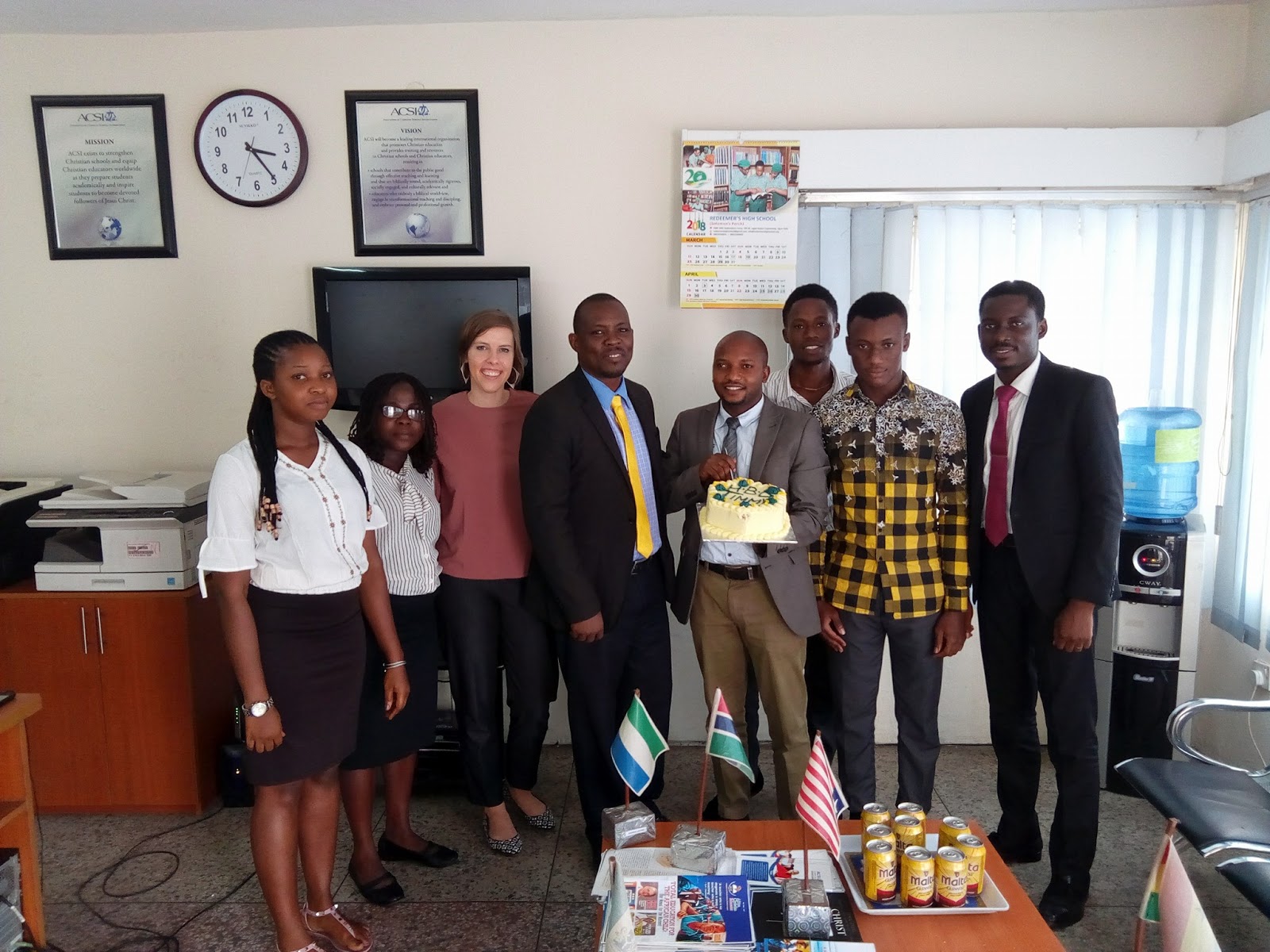 Sarah with her colleagues at ACSI Nigeria
Embracing a New Road
Now Sarah has embraced her new position with joy and anticipation, and is learning how her gifts and passions fit into the wider framework of missions.
"I really enjoy sharing stories and maybe sharing a different perspective on missions [in what] ACSI Nigeria's doing," she said. "ACSI's vision is to strengthen Christian schools and educators, learning about how that can be effectively done in a Nigerian context, and then how we integrate our faith into that [is inspiring]."
Sarah's newest project is bringing a new idea of mission work to churches.
"I think a lot of churches have way too many missionaries that they support and the congregations don't know them. It's one of my hopes that churches care for those missionaries at a deeper level."
She also notes that every church is so different. "I think that will continually be changing and hopefully improving."
Maps to Ministry
Confident in her calling, Sarah has some advice for others feeling a pull to mission work.
"I think oftentimes we look at the continent of Africa from a Western lens. We look at this diverse continent from a lens of poverty and disease and war and conflict, and I think for somebody who's thinking of going into missions, you really need to think about what resources and gifts the 'other' can bring to add value. What are the really strong and good things?"
Sarah advises getting out of your comfort zone overseas by "hanging" out in the community rather than mostly with other westerners.
"For anybody going into missions, I think you need to find a sense of community amongst the people, the nationals, of wherever you're going," said Sarah. "I think you learn a lot through that."
Sarah also recommends working on your ministry and skills at home before "you think about doing that somewhere else."
"Go in with the attitude of a learner, come in with humility," she said.
We are so excited Sarah answered God's call to serve in Nigeria. Pray for her and other Resonate missionaries who are passionate about enriching the lives of others and bringing God's love to people around the world.