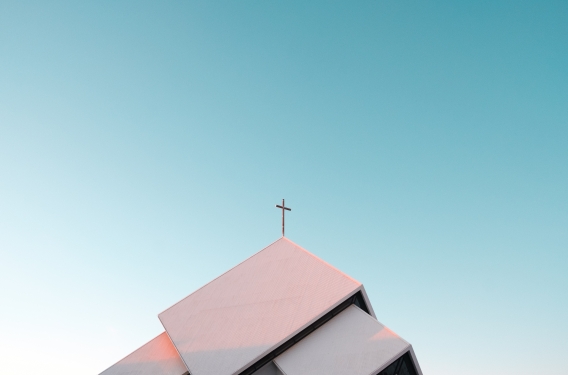 "There are three main reasons families leave LCC International University," said the guy interviewing us.
"One: They get tired of fundraising. If they don't maintain a clear vision of the value of LCC's mission and the importance of a support network to their ministry in this spiritually difficult place, they lose the motivation to play the double role of full-time professor and full-time fundraiser.
"Two: Their children don't adapt well to life in Lithuania. This happens especially when families fail to find a good school solution for their kids that allows them to learn the language but also maintain their home culture.
"The third reason, though, is one that people are often blindsided by: They don't find a church community. You can manage at LCC for about three years with a makeshift solution, but after that you need to either find a church home or go home.
"I want you to be aware of these challenges before you commit to coming to LCC."
That three years of makeshift solutions is coming to an end for us, and we recognize the truth of his words. Our vision of the importance of what God is doing through LCC is stronger than ever, and we continue to love to share with people who want to join in that work (aka "fundraising"). Our family is developing a (hopefully) sustainable model for school that combines classes at the local Christian school with homeschooling other subjects. But finding a church home has been a struggle, as our Lithuanian language skills develop more slowly than we had hoped.
This year, however, we have been blessed to attend the small Free Christian Church that meets upstairs in another church's building. This tiny community of Lithuanian believers—about 15 members when we first attended—is led by a "tent-making" pastor who works as a plumber during the week. They have showed such grace to us and other LCC families. They welcome us as Christ's family and even go the length of making sure everything gets translated into English so that we can all worship in our "heart language."
But it's not just the church here that is important. As we head into our fourth year of this crazy journey of being academic missionaries in Eastern Europe with Resonate Global Mission, we have learned the important lesson that "our" churches in the U.S. are vital to our ministry as well.
When we get news updates from our sending church family in Illinois and pray with them for their needs as they pray with us for ours, we know how important a church is.
 
When a Sunday school class learns how to say "hello" and "good-bye" in Lithuanian and takes the time to make a video so that we can get to know the kids who are praying for our kids, we know how important a church is.
 
When a congregation that knew us as children commits to supporting us with a generous annual financial pledge as one of "their" missionaries, we know how important a church is.
We've always known we cannot be the hands and feet of Christ to the world without being connected to the body of Christ. But teaching here, being connected with churches both here and there, has really brought home to us how this really is one body, one Christ, and that wherever we are, we really are joining with you in your work—our work—Christ's work, wherever you are.
Written by Benjamin and Tricia Groenewold Van Dyke. Benjamin and Tricia serve as philosophy professors at LCC International University, a Resonate Global Mission partner in Lithuania. Students come to LCC from more than 30 countries in Eastern Europe and Central Asia. While LCC is a Christian liberal arts university, many students are not familiar with the gospel when they arrive. You can learn more about them and their work here.
This post was originally published on The Network.