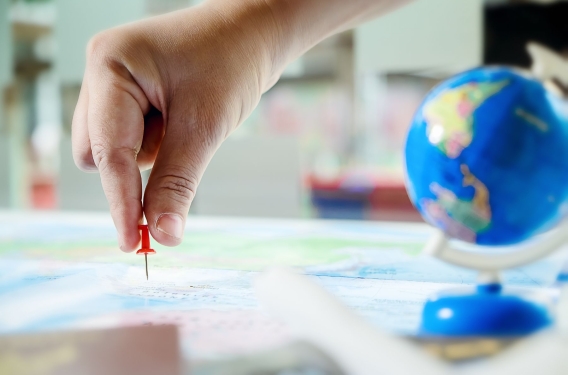 Many churches want to respond to God's call to spread the gospel but are often not sure where to start or what to do. Here are some ideas to take a first step.
How can your church get involved in mission? Every church and believer is called to share the gospel in their neighborhoods and throughout the world. But while many churches want to respond to God's call to spread the gospel, they're often not sure where to start or what to do. Every church is unique, and that means mission will look unique for your church too. Here are some ways to live out the great commission:
Get to know your neighbors
The best way to share the gospel today is through building relationships with people you regularly cross paths with, like your friends, family members, coworkers, and neighbors. At Resonate, we've learned that many people have a heart to get to know neighbors better and share the love of Christ with them, but they're not sure where to start! That's why we have resources like Go Local and Witness.
Plant a new church or support a church plant
Many of our neighbors would not step foot in a traditional church today. And as people move throughout the world, we're also welcoming people from diverse cultures and languages into our communities. Some people may speak Spanish while your church worships in English. Some people connect with others more easily by sharing a meal. That's why church planting is so important. Planting a new expression of church—like a microchurch or a multisite church plant—is a great way to reach people in your community who haven't heard the gospel. Resonate is here to walk alongside individuals and congregations with a heart for church planting.
Partner with a local ministry
Is there a specific need in your community that your church would like to meet? Rather than starting something new, look for people or ministries who are already doing that work—and join them! You'll be able to connect with new people in your neighborhood and make a meaningful difference in their lives. Checking with your church's classes is a great place to start. Are there any are local cohorts or campus ministries where your partnership could help make a difference?
Support a missionary
By sending and supporting a missionary, you're partnering with them in their ministry. Your church is able to make a difference in a country and culture that is very different from your own. But supporting a missionary is also a great way to learn about mission and engage your church in mission. In addition to praying for a missionary and providing them with financial support, take time to really engage your missionary in conversation and learn from them. The stories and insights they share are certain to inspire your church!
Go on a mission trip
Volunteering in another country and culture is not only a great way to serve, but it's also a great opportunity to learn more about mission in a new context. At Resonate, we believe that mission trips are just as much about building relationships with the local community as it is about doing something hands-on. It's great to be able to give back to another community, but it's also important to listen and learn from them. Resonate hosts service and learning volunteer trips, vision trips, and more in several countries throughout the world. Check out the opportunities to serve.
There's no one-size-fits-all approach to mission, and that's why Resonate is here! Our church engagement teams are here to consult with your church on how you can join God on mission, both in your neighborhood and across borders!