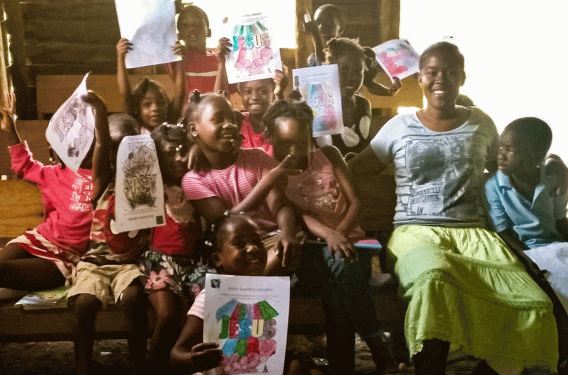 When Massiel was struck by a motorcycle in 2016, she thought her life was over. But thanks to leadership training that you made possible through your support of Resonate, she knows that God isn't finished with her story.
God Works for the Good
Born and raised in a non-Christian home in the Dominican Republic, Massiel came to faith in Christ when she was 14. She jumped into a church community and joined an IMPACT club. A Resonate initiative, IMPACT clubs help develop young people and give them valuable life skills and resources. Through IMPACT, Massiel began to discover her spiritual gifts and discern her vocation: service. 
But as Massiel was walking to school one day, a motorcycle hit her. The collision was so strong that she flew through the air and landed in a ditch. Her left leg was completely shattered. Five surgeries later, she spiraled into a deep depression, grappling with anger and frustration. Her injury was a huge barrier to serving.
"I wondered if, and why, God allowed this to happen," she said. But over time, through prayer and reading Scripture, God healed her. Massiel regained her trust in God and realized that her life was in his hands and that he works for the good of those who love him.
Relying on Faith
While Massiel can't walk without crutches, she isn't letting her injury get in the way of her desire to serve. Over the past few years, her ministry leaders have observed her determination. Among them is Resonate missionary Steve Brauning, whom you sent to the Dominican Republic to work with ministries like IMPACT clubs and their leaders.
The leaders saw Massiel's passion and invited her to participate in an IMPACT club leaders' training. Massiel learned how to organize and lead her own club—and within a few weeks, she held her first meeting with young people from her community who are motivated to learn, grow together, and serve God and the community!
The training taught Massiel to lean on her faith as she lives out her vocation. "I thank God and the facilitators for broadening my knowledge and trust through IMPACT clubs," she said. 
Praise God that he is working for the good of those who love him! Thank you for joining God in his work through Resonate.