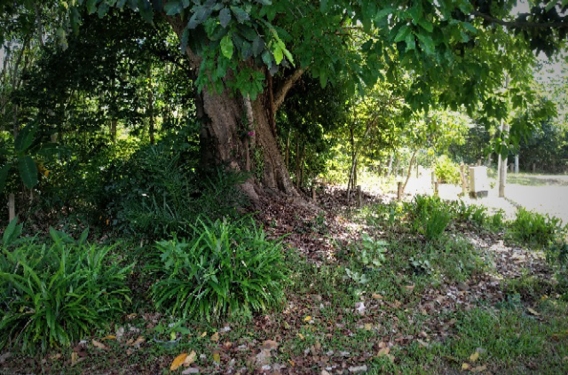 Just a few steps from Resonate Global Mission missionaries Larry and Pam Moeser's house on Thailand's island of Ko Yao Yai, a massive tree twists up from the ground. Its roots and branches creep outward and its dense canopy casts an ominous shadow on anyone who dares to approach it—everyone on the island believes a ghost lives in the tree.
"The people on this island are primarily Muslim. There are no believers here yet," said Larry. "The Thai culture in general is a mixture of Buddhism and Hinduism. Somehow the spirit beliefs have seeped into and mixed with deep conservative Muslim beliefs here on this island … Here, ghosts aren't stories. For them, ghosts are very real."
But their belief in ghosts gave Larry an opportunity to share about his faith. Larry and Pam partner with the Sustainable Development Research Foundation (SDRF) to research, improve, and help create sources of income for people on Ko Yao Yai. Their ministry, however, extends beyond their role with SDRF; their very presence on the island is ministry.
"We are a testimony to these people and encourage and support them in any way we can," said Larry. "We strive to put our hand out to help like Jesus did. We strive to understand people and their felt needs. We strive to walk through life alongside them."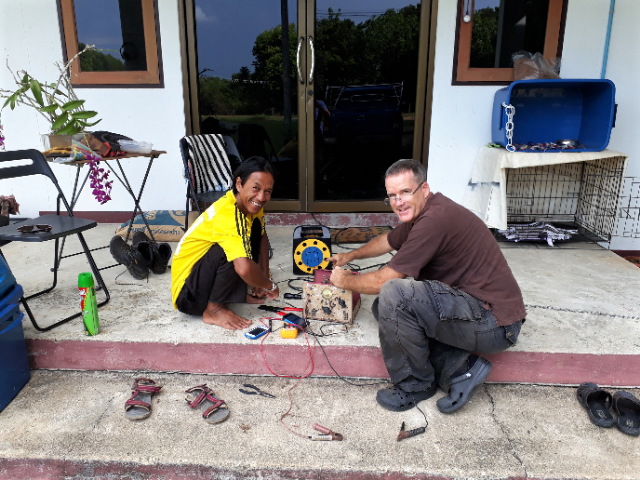 Sometimes, that means Larry lends his hand fixing broken appliances. People on the island cannot afford to replace items when they break, and Larry has earned a reputation for being handy.
One day, he was fixing a man's washing machine.
"Has the ghost near your house been bothering you?" the man asked Larry.
"No," said Larry. "I have a powerful God. Don't you have a powerful god?"
The man paused and looked at Larry. For conservative Muslims on Ko Yao Yai, discussing spiritual things with a Christian is a sin, but he knew and trusted Larry. "I don't think I've ever thought of it that way," the man said. "You have amazing faith. I'm not sure I have that deep of faith. I'd still be a bit fearful."
"I feel the same way and have to totally rely on [God] to share my fear," Larry said. "Do you think and believe Allah is far more powerful than the ghost?"
The man agreed: he believed Allah was more powerful than a ghost, but he still marvels at the difference in Larry's faith.
"He has been excited to see me ever since and we often wave at each other or stop and chat to catch up," said Larry. "I always ask questions rather than make statements or tell things. As we build deeper relationships with all those around us, there seem to be infinite opportunities to live [the gospel] out … people see this grace and approach and open up!"