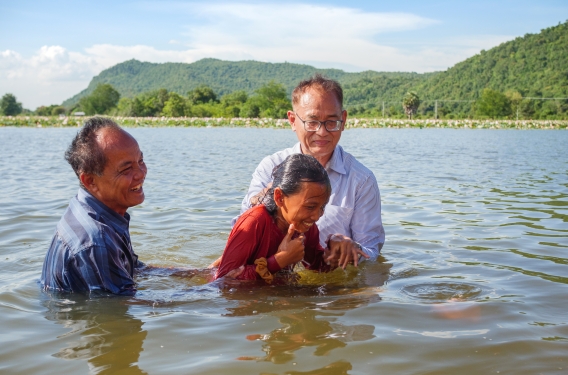 You can see, smell, and feel Buddhism in Cambodia. Even as you leave the city and drive out past miles and miles of rice and lotus fields, you'll find temples, shrines, and statues on nearly every corner.
But in one far-flung village, a small open-air pavilion represents a toehold for something new—a church.
God has done immeasurably more than we could ask or imagine here! And today I'm writing to tell you a little more about how God multiplies your support for his mission, and also tell you about a special opportunity to double your gift during this Easter season.
It's just one small church in a small village, but if it weren't for mission-minded supporters, it would have disappeared long ago. Going back just three years, the church had no building, and pastor Neang's struggle to provide for his family took up the vast majority of his time.
Thanks to supporters like you, Neang has become better at caring for his neighbors and church members. He has become a better preacher and better able to communicate the gospel. He has been able to be more generous with his time and resources to help meet some of his neighbors' many needs. And he led the congregation in an effort to build the pavilion where they worship. As a result, the small church he leads is growing!
That's why your support can make such a difference: you can walk alongside pastors like Neang, and brothers and sisters like him around the world.
It's easy to see how your investment can have a big impact when we look at pastor Neang's story. Your missionaries in Cambodia, Navy and Ly Chann-Chhay, look for rural outposts like Neang's, then work to encourage the church leaders like Neang. Around the world we find that this way of living and sharing the gospel has the best return: discipling those who make disciples.
But sustaining the church here takes continual effort, and ministry leaders depend on your continuing support! Will you make a gift today so that more pastors and churches can not just survive, but thrive?
In more than 40 countries where your Resonate missionaries work, Christians are asking for your help. They ask "How will we train our leaders?" and "How can we reach our neighbors?" and "How can we get our young people involved?"
In response, a generous donor has put a challenge to you, in order to help answer the call. It's the perfect time to join with what God is doing around the world because this donor has pledged to match every dollar you give during this special campaign. From now until April 30, any amount you give will be matched dollar for dollar, up to $175,000! Praise God!
Pastor Neang rose to the challenge of building a church, and this Easter Sunday, 41 new Christians he baptized will worship together with you! Will you rise to the challenge to meet the match?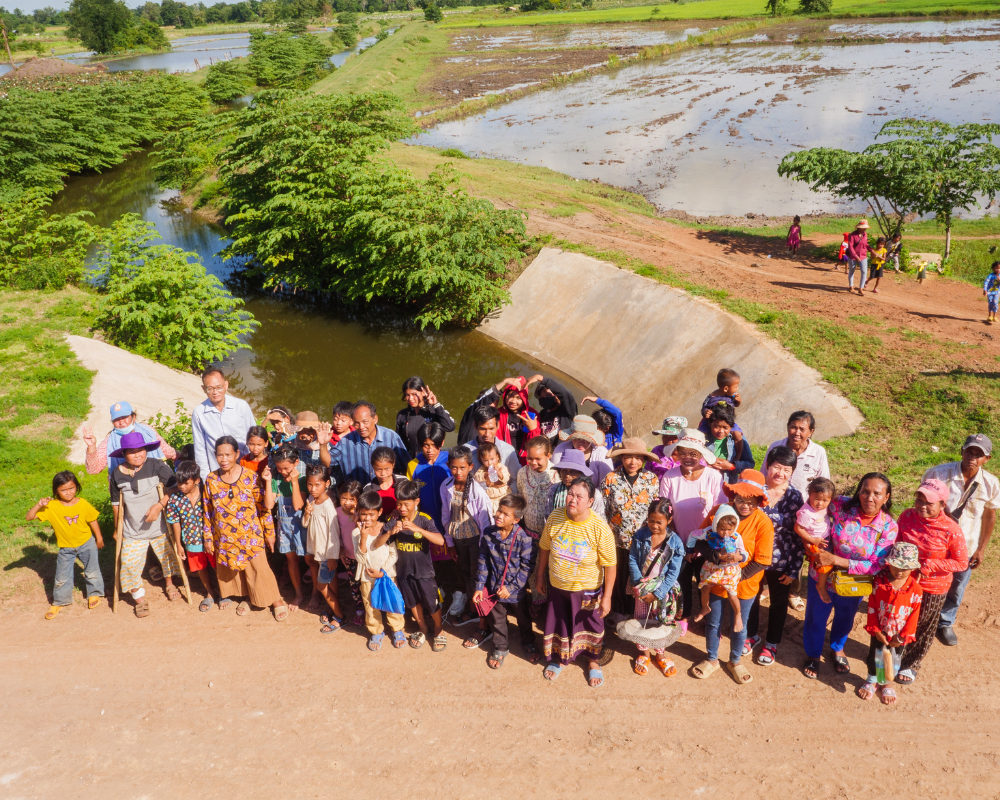 Don't wait until it's too late! Make a special matching gift today, while your gift will be matched dollar for dollar! This is the perfect opportunity to go above and beyond, to make a special gift using the safe and easy form below. Don't wait for this opportunity to pass you by!
The Christian Reformed Church has always counted on support from faithful givers like you, and I hope we can continue to count on your help during this one-of-a-kind campaign! Thank you for all that you do.
Yes! I Want to Double My Impact!