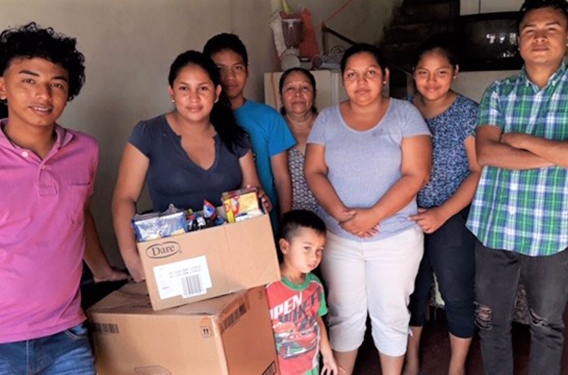 "About 60,000 Nicaraguans have fled into Costa Rica with nothing but a set of clothes," said Resonate Global Mission missionary Don Ridder. "They're starting life all over and settling in."
That's why Ridder and his congregation, Escazu Christian Fellowship (ECF), partnered with a local organization to demonstrate Christ's love by providing something seemingly simple—mattresses.
A Hard Place to Rest
Many people fleeing the social, economic, and political crisis in Nicaragua and settling in La Carpio, a one-square-mile shanty town in Costa Rica situated between a wastewater treatment plant and a dump. Families live in cramped sheds they've engineered from corrugated metal slabs and other scrap material.
They have no beds, so many people sleep on the floor. One family—a couple and their young son—all shared a thin, twin-sized mattress. But the woman was pregnant. Her young child, tossing and turning in his sleep, would kick her stomach. She was worried about her soon-to-be-born baby.
But it isn't easy for families to buy things like mattresses. It takes nine months to secure a worker's permit essential for legal work. In the meantime, many newcomers take odd jobs to earn a few dollars under the table. That way, their families can eat, but they can't afford much else.
Being the Hands, Heart, and Voice of Jesus
Serving as pastor of ECF, Ridder strives to equip leaders in the congregation who live out their faith. The congregation works closely with Christ for the City, an international organization with a ministry in Costa Rica. When ECF heard about the need for mattresses, they saw a need they could fill.
"We want to be good neighbors … we want to be the hands, heart, and voice of Jesus Christ," said Ridder. "Scripture comes to life easily as we care for all of God's children, especially the hurting ones."
ECF's members pooled money and bought mattresses so individuals and families in La Carpio could sleep better at night. "We know that little thing, getting them off the cold floor … helps them healthwise, helps them in so many different ways," said Ridder.
Drawn to Jesus
But the mattresses have more than a physical impact. Ridder said demonstrations of Christ's love, such as providing mattress, are eye-opening for many Nicaraguans living in La Carpio. Many come from a Catholic background, but only by name. They don't have a personal relationship with Jesus and are curious why Christians would provide mattresses for them.
"Actually having Christ's presence right there with them—that really brings their spiritual life into a bloom," said Ridder.
Drawn to Jesus by experiencing the love, kindness, and physical provision from ECF and their partner Christ for the City, many people have connected with the local church in La Carpio.
"They're growing spiritually because of the physical health they've received," said Ridder.
Resonate missionaries like Ridder are discipling people throughout the world to be the hands and feet of Jesus to their neighbors! Pray that many will come to know Jesus and grow in a deeper relationship with him.
This story was originally published on crcna.org.