Hannah Damsteegt always felt called to be a teacher.
"All of my life, I've felt it," she said. "I loved my teachers. They were passionate teachers and Christians. I remember thinking, 'I really want to be like them someday.'"
She did not know, however, that her call to teach would send her to Honduras as a missionary with Resonate.
Hannah fell in love with the Spanish language while taking classes in high school, and she enrolled at Calvin College to study education and Spanish. During high school and college, she went on three short-term mission trips to Guatemala and Nicaragua and spent time with young children in impoverished communities. Not only did it confirm her love for teaching, but she discovered she had a passion for Latin America.
Hannah was offered a teaching position at International School Tegucigalpa (IST) in Honduras upon graduating from Calvin College in 2015.
She turned it down.
"I felt that it wasn't the right time," she said. "Student loans were still there and would certainly be there after my time at IST."
Instead, she took a job teaching Spanish at an elementary and middle school in Grand Rapids. But when the position was dissolved due to budget cuts after her first year, she knew she could no longer ignore la llamada—Spanish for "the call."
Hannah was called to teach in Latin America, and Resonate partnered with her to help her answer that call.
"During my time of job searching, I discovered that one of the ways God communicates with us is through opening and closing doors of opportunity," Hannah said. "I remember talking to my parents, and they told me that if my dream was to live and work in a Spanish-speaking country, then maybe I should re-apply to IST. I prayed to the Holy Spirit for a sense of doors of opportunity. I applied to the school, and the door of opportunity was opened."
Hannah now spends her days teaching third-graders and encouraging a culture of grace in her classroom at IST.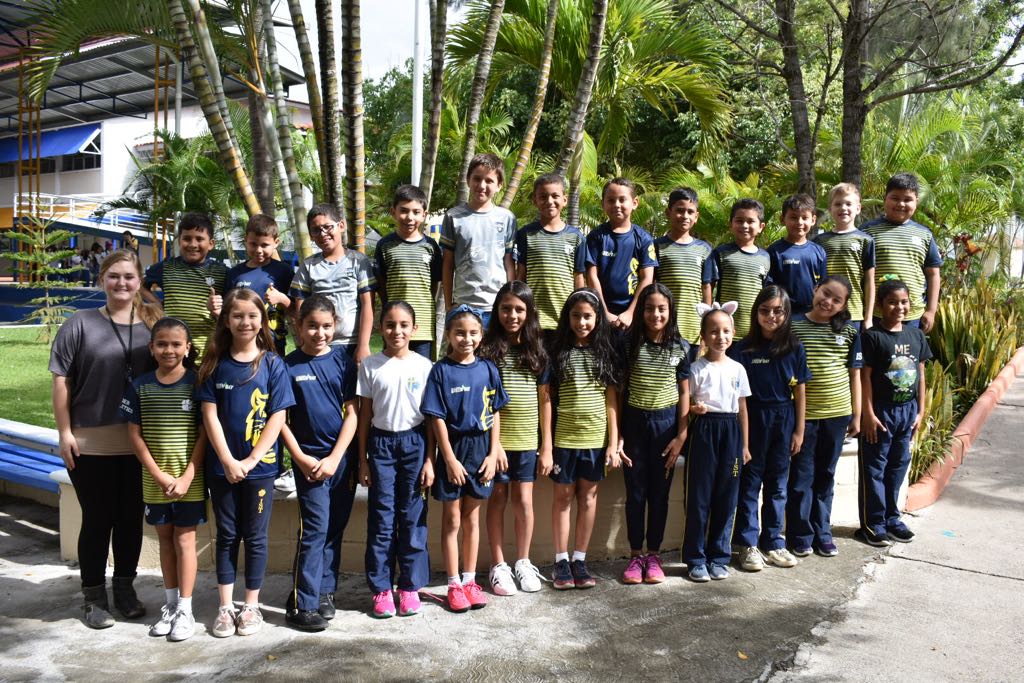 "It is my goal to cultivate the minds and hearts of my young students by teaching them from a Christian perspective. As a Christian educator and mentor, I want to see the student grow not only academically but also in their spiritual lives."
Throughout the year, Hannah watches her students grow—not only taller, but kinder in their interactions with one another. Hannah is very clear, however, that the culture of grace in her classroom starts with how she treats her students.
"I am now more active and intentional in the words I say and the things I do," she said. "If my kids can see Christ in me, then maybe they can show Christ to the world that surrounds them outside."
Hannah thanks you for your support. She values the community of Resonate supporters who take time out of their schedules to pray for her and her students.
"As I was growing up, I remember attending the Christian Reformed Church and seeing missionaries from countries half a world away show pictures of their fieldwork and talk about their experiences," she said. "I loved looking at these pictures and hearing the accounts of these strong Christians, and I also wondered deep down in my heart if I would have the opportunity to do something like that. God has great plans for his people, and he certainly had a plan for me in Tegucigalpa, Honduras."