In the sanctuary of Word of Life Church in Mpala, Uganda, 11 graduates of Timothy Leadership Training (TLT) walked across the stage on October 5, 2018, to receive diplomas and be commissioned to serve God's kingdom.
One of the great needs of our day is leadership training that is affordable, doctrinally sound, and effective. Churches are growing rapidly in many places, including Uganda, but leadership to sustain that growth is often lacking. In partnership with the Timothy Leadership Training Institute, Resonate uses the TLT curriculum to train Christian leaders in places around the world.
This class in Uganda has earned their Advanced Trainer Certificate by completing all six manuals of TLT. The bookwork typically takes less than a week—then the real work begins. During the training, participants make "action plans" that put their lessons into practice over six months.
Action plans are big ideas that take hard work to turn into reality. One graduate worked with her local government to drill a well in her remote village. Another is growing bananas and raising chickens and pigs to earn money for a new church building. In order to earn their certificate, each graduate has completed at least four action plans!
The graduation ceremony celebrates the completion of the program and commissions the graduates to share what they've learned with others.
After studying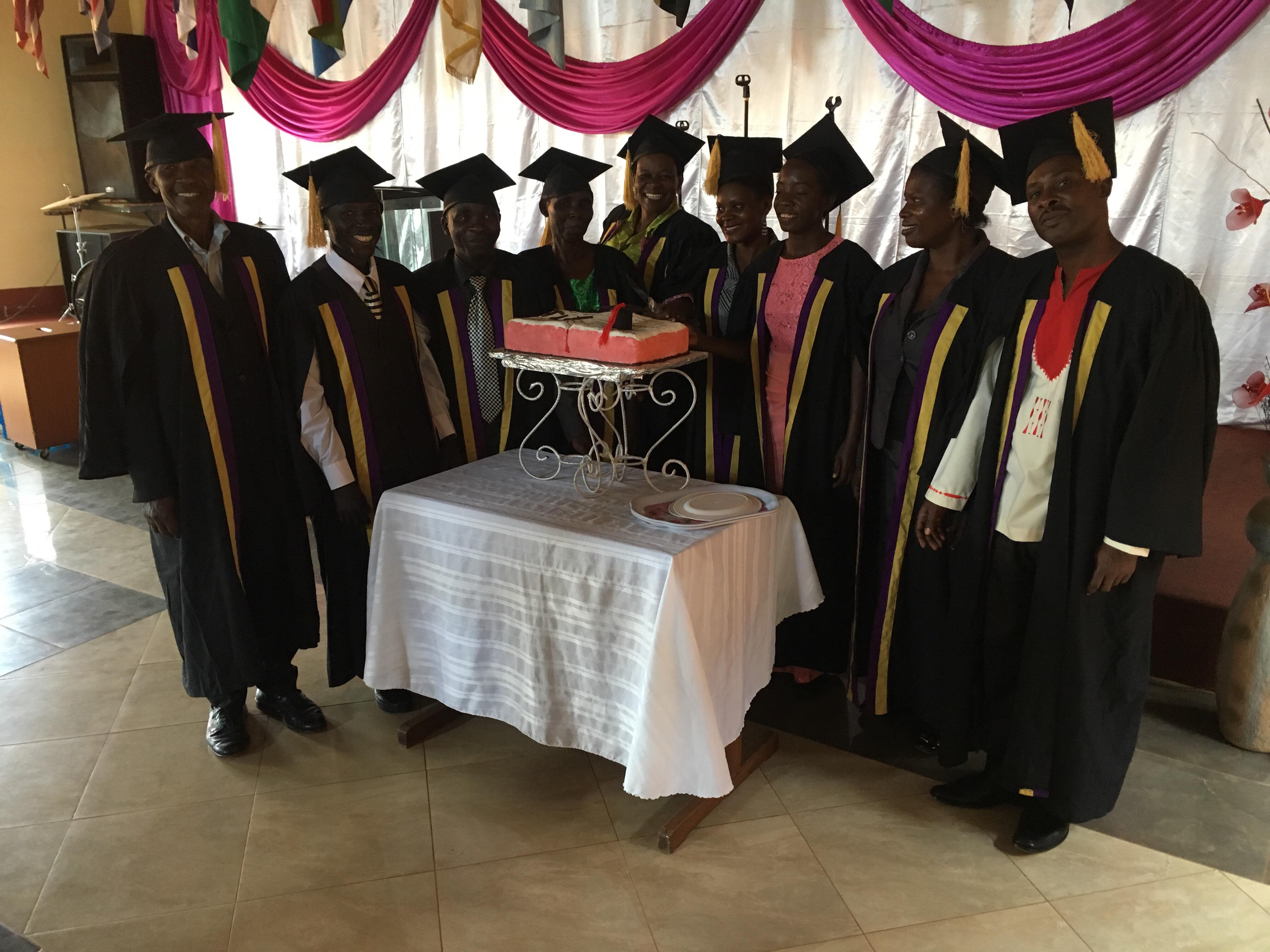 and training with Pastor Ivan Wanda and Pastor John Paul Musoke for two years, the graduates, mostly pastors, cheered for each other at this celebration.
The officiants and graduates conducted the bilingual ceremony in both English and Luganda, including hymns "Amazing Grace" and "How Great Thou Art."
Resonate missionary Diana Boot attended the ceremony as one of the commencement speakers and reminded the graduates that their whole lives belong to God. "We know that all of our work and all of our life is worship," she said, "I encourage you to continue the work to which God has called you."
Graduates Busingye Robert Magezi and Suzan Kitui Yiga addressed the attendees to thank their instructors and share how the training affected their lives. "I didn't know that caring for God's people was my work, entrusted to me," shared Robert. "It really changed my heart."
Among the graduates, mostly pastors, were men and women from every age group. The graduates gave special recognition and applause for the eldest among them and also for a special group of three graduates: a mother graduating together with her daughter and son.
Now that these graduates have undergone two years of training in areas such as sustainable development, Christian stewardship, biblical preaching, and pastoral care, Pastor Ivan is confident in each one of their futures. "They are going to prove themselves and not be ashamed," he told those gathered.
After the ceremony, the entire class gathered to cut a magnificent Bible-shaped cake made by one of the graduates.