If you believe, and I believe
And we together pray
The Holy Spirit will come down
And Africa will be saved
These words recently filled a room at the University of Nairobi, Kenya, as members of Resonate's East and Southern Africa ministry team celebrated their tenth anniversary.
The anniversary celebration marked the time from when Mwaya and Munyiva Wa Kitavi were commissioned to serve the region. Mwaya serves as Resonate's East and Southern Africa regional leader.
"Our goal," reflects Mwaya, "was to pioneer the new ministry of the Christian Reformed Church in North America in a region which is churched but with leadership that needed to be nurtured to maturity."
Celebrating Through Testimony
This "nurturing into maturity" is taking shape in four primary areas—Leadership Development, Christian education, Transformational Networks, and the Global Prayer Safari.
The group celebrated ways that God has transformed people in each of these areas by reading testimonies from Timothy Leadership Training participants, annual Theological Education in Africa (TEA) conferences, and teachers who were trained through Educational Care.
"God showed me a new way to do my job and to solve some problems," wrote one   Educational Care participant from Madagascar in a testimony shared at the event, "particularly about relationship with colleagues in my school and in community, and he shows me a new way to overcome problem with him but not to give up."
Looking to the Future
The celebration also marked a time to look forward to how God will work in this region in the future, specifically with the goal of connecting leaders and working alongside ministry partners in Nairobi, Kenya's capital city.
"God is at work in [Nairobi,]" says Mwaya. "But his servants are needed in every nook and cranny till the knowledge of the glory of the Lord covers the city as the waters cover the sea. This is our dream for Nairobi: A city of shalom; a city whose policy makers, business community, and all its inhabitants are working together for its peace."
To work toward this goal, Rev. Waihura Wangombe, a pastor of a local church in Nairobi was recently commissioned to serve alongside fellow Resonate staff in the region.
Global Prayer Safari
The group celebrated the ways God has worked through the Global Prayer Safari, an event held in different cities of the region each year that brings North American volunteers to pray alongside local East African leaders.
"In many ways you not only host a Global Prayer Safari, but one could say that each day you're on a Global Prayer Safari," wrote Steve Timmermans, CRCNA executive director,  in a note of congratulations. "Each day, you are serving God globally...Each day, you are supported by prayer...Each day, you continue on a journey for which God is planning your steps."
This year's Global Prayer Safari is taking place in South Africa, this week from  January 31-February 12.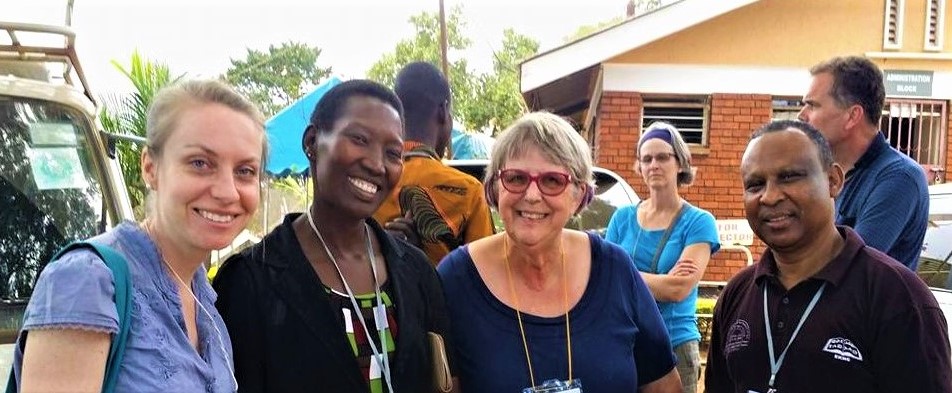 Recognizing Church Partners
The celebration also included a time of thanks to the many Christian Reformed churches whose ministry partnerships reach this region.  
Members of West Leonard CRC (Grand Rapids, Mich.) wrote a note of congratulations that was read at the event.
"Many of our church members remember that hot summer evening when we said our farewells to this beloved couple," said the note, in reference to the Wa Kitavi's commissioning service. "From a long distance, we congratulate you on your 10th anniversary in service and commit ourselves to continued prayer."
Thank You!
"We would like to express our gratitude to our friends and partners that have joined us in fulfilling our mandate in this region," writes Mwaya. "We couldn't have done it without you! You have chosen to be part of our ministry because of our mutual passion for advancing the kingdom of God in Africa."
"Mazimazimbane—let's carry this burden together," concluded Mwaya in a challenge in the upcoming years of ministry.